understanding

un·der·stand·ing

adjective
The definition of understanding is showing comprehension of a subject, or compassion or sympathy for another person.

An example of understanding is a person who is very smart in math.
An example of understanding is a teacher who shows sympathy for her students' difficulties.
noun
Understanding is defined as the process of comprehending or the knowledge of a specific thing or practice.

An example of understanding is the state of absorbing facts about a scientific study.
An example of understanding is having strong knowledge in math.
---
understanding
the mental quality, act, or state of a person who understands; comprehension, knowledge, discernment, sympathetic awareness, etc.
the power or ability to think, learn, judge, etc.; intelligence; sense
a specific interpretation or inference: one's understanding of a matter

mutual comprehension, as of ideas, intentions, etc.
a mutual agreement, esp. one that settles differences or is informal and not made public
that understands; having or characterized by comprehension, sympathy, etc.
---
understanding
noun
a. The ability by which one understands; intelligence: concepts that are beyond the understanding of a child.

b.

The quality or condition of one who understands; comprehension:

Do you have much understanding of calculus?

See Synonyms at

reason

.

Individual or specified judgment or outlook; opinion: In my understanding, this is a good plan.
A usually implicit agreement between two or more people or groups: an understanding between neighbors over late-night noise.
A disposition to appreciate or share the feelings and thoughts of others; sympathy: Can't you show some understanding for the poor child?
adjective
Characterized by or having good sense or compassion: an understanding teacher.
Related Forms:
un′der·stand′ing·ly

adverb
---
understanding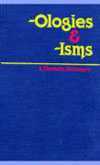 See also knowledge; learning; perception; philosophy; thinking.
dysphasia
an impaired state of the power of speech or of the ability to comprehend language, caused by injury to the brain.
empathy
the power of entering into another's personality and imaginatively experiencing his feelings. —
empathie,

adj.
epexegesis
an additional explanation; the use of more words to clarify further. —
epexegetic, epexegetical,

adj.
noology
the science of intuition and reason as phenomena of the mind. —
noological,

adj.
---
understanding

Noun
(countable and uncountable, plural understandings)
(uncountable) Mental, sometimes emotional process of comprehension, assimilation of knowledge, which is subjective by its nature.
(countable) Reason or intelligence, ability to grasp the full meaning of knowledge, ability to infer.
(countable) Opinion, judgement or outlook.

According to my understanding, the situation is quite perilous. I wonder if you see it this way, too.

(countable) An informal contract, mutual agreement.

I thought we had an understanding - you do the dishes, and I throw the trash.

(countable) A reconciliation of differences.

The parties of the negotiation have managed to come to an understanding.

(uncountable) Sympathy.

He showed much understanding when he found out of my troublesome familial history.

All that people individually sense and feel of themselves.
Adjective
(comparative more understanding, superlative most understanding)
Showing compassion.
---