feeling

feel·ing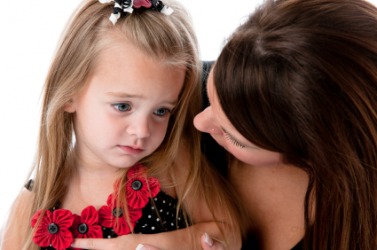 A woman comforts her child who is feeling sad.
adjective
The definition of feeling is sympathetic or having emotion.

An example of feeling used as an adjective is the phrase a "feeling soul" which means a person who is very emotional towards others.
noun
Feeling is defined as the sense of touch or something experienced through touch or emotion.

An example of feeling is the act of sensing that the surface of something is smooth because you touched it.
An example of a feeling is sadness.
An example of a feeling is a sudden sense to turn around right before a storm hits.
---
feeling
full of or expressing emotion or sensitivity; sympathetic
Origin of feeling
Middle English
feling
: see feel and -ing
that one of the senses by which sensations of contact, pressure, temperature, and pain are transmitted through the skin; sense of touch
the power or faculty of experiencing physical sensation
an awareness; consciousness; sensation: a feeling of pain

emotion or sensitivity: to sing with feeling
an emotion

[pl.] the power or faculty of experiencing emotions and subjective responses: to hurt someone's feelings
a kindly, generous attitude; sympathy, pity, etc.

an opinion or sentiment: a feeling that he is honest
a premonition: a feeling that we will win

an impression or emotional quality; air; atmosphere: the lonely feeling of the city at night
a natural ability or sensitive appreciation: a feeling for music
the emotional quality in a work of art
have feelings for
Informal
to feel romantically about (someone); be in love with or be infatuated with
---
feeling
noun
a. The sense of touch: lost feeling in a toe.

b. A sensation experienced through this sense: enjoyed the feeling of rain on my face.

c. A physical sensation other than one experienced though touch: a feeling of warmth.

a. An emotion, such as joy or sorrow: a feeling of loss.

b. Strong mental agitation or excitement involving the emotions: eyes that showed deep feeling.

c. An emotion of affection; a fondness: Does she have feelings for you?

a. The capacity to experience refined emotions; sensitivity; sensibility: a man of feeling.

b. feelings Susceptibility to emotional response; sensibilities: The child's feelings are easily hurt.

An awareness or impression: He had the feeling that he was being followed.
An opinion based strongly on emotion; sentiment: voters' feelings on tax reform. See Synonyms at view.

a. A general impression conveyed by a person, place, or thing: This office has the feeling of a fortress.

b. The emotions thought to be conveyed or intended by a work of art: the painting's feeling of anguish.

a. Appreciative regard or understanding: has no feeling for propriety.

b. Intuitive awareness or aptitude; a feel: has a feeling for language.
adjective
Easily moved emotionally; sympathetic: a feeling heart.
Expressive of sensibility or emotion: a feeling glance.
Related Forms:
---
feeling

---