feeling
[fēl′iŋ]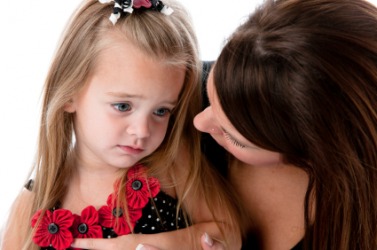 A woman comforts her child who is feeling sad.
adjective
The definition of feeling is sympathetic or having emotion.

An example of feeling used as an adjective is the phrase a "feeling soul" which means a person who is very emotional towards others.
noun
Feeling is defined as the sense of touch or something experienced through touch or emotion.

An example of feeling is the act of sensing that the surface of something is smooth because you touched it.
An example of a feeling is sadness.
An example of a feeling is a sudden sense to turn around right before a storm hits.
---
feeling
adjective
full of or expressing emotion or sensitivity; sympathetic
Origin of feeling
Middle English
feling
: see feel and amp; -ing
noun
that one of the senses by which sensations of contact, pressure, temperature, and pain are transmitted through the skin; sense of touch
the power or faculty of experiencing physical sensation
an awareness; consciousness; sensation: a feeling of pain

emotion or sensitivity: singing with feeling
an emotion

the power or faculty of experiencing emotions and subjective responses: to hurt someone's feelings
a kindly, generous attitude; sympathy; pity

an opinion or sentiment: a feeling that he is honest
a premonition: a feeling that we will win

an impression or emotional quality; air; atmosphere: the lonely feeling of the city at night
a natural ability or sensitive appreciation: a feeling for music
the emotional quality in a work of art
---
feeling
noun
a. The sense of touch: lost feeling in a toe.

b. A sensation experienced through this sense: enjoyed the feeling of rain on my face.

c. A physical sensation other than one experienced though touch: a feeling of warmth.

a. An emotion, such as joy or sorrow: a feeling of loss.

b. Strong mental agitation or excitement involving the emotions: eyes that showed deep feeling.

c. An emotion of affection; a fondness: Does she have feelings for you?

a. The capacity to experience refined emotions; sensitivity; sensibility: a man of feeling.

b. feelings Susceptibility to emotional response; sensibilities: The child's feelings are easily hurt.

An awareness or impression: He had the feeling that he was being followed.
An opinion based strongly on emotion; sentiment: voters' feelings on tax reform. See Synonyms at view.

a. A general impression conveyed by a person, place, or thing: This office has the feeling of a fortress.

b. The emotions thought to be conveyed or intended by a work of art: the painting's feeling of anguish.

a. Appreciative regard or understanding: has no feeling for propriety.

b. Intuitive awareness or aptitude; a feel: has a feeling for language.
adjective
Easily moved emotionally; sympathetic: a feeling heart.
Expressive of sensibility or emotion: a feeling glance.
Related Forms:
---
feeling
---
feeling
Variant of feel
transitive verb
felt, feeling
to touch or handle in order to become aware of; examine or test by touching or handling
to perceive or be aware of through physical sensation: to feel rain on the face

to experience (an emotion or condition): to feel joy, pain, etc.
to be moved by or very sensitive to: to feel death keenly

to be aware of through intellectual perception: to feel the weight of an argument
to think or believe, often for unanalyzed or emotional reasons: he feels that we should go
Origin of feel
Middle English
felen
; from Old English
felan
, akin to German
fühlen
and amp; Classical Latin
palpare
, to stroke ; from uncertain or unknown; perhaps Indo-European base an unverified form
pel-
, to fly, flutter, cause to tremble from source Old English
fīfealde
, German
falter
, butterfly
intransitive verb
to have physical sensation; be sentient
to appear to be to the senses, esp. to the sense of touch: the water feels warm
to have the indicated emotional effect: it feels good to be wanted
to try to find something by touching; grope (for)
to be or be aware of being: to feel sad, sick, certain, etc.
to be moved to sympathy, pity, etc. (for)
noun
the act of feeling; perception by the senses
the sense of touch
the nature of a thing as perceived through touch: the feel of wet sawdust
an emotional sensation or effect: the feel of happiness
instinctive ability or appreciation: a feel for design
feel like
☆
Informal
to have an inclination or desire for:
I feel like some ice cream
feel (like) oneself
to feel normally healthy, fit, etc.
feel one's way
to move or advance cautiously, by or as if by groping
feel out
☆
to find out the opinions or attitude of by a cautious and indirect approach
feel strongly about
to have decided opinions concerning
feel up
Slang
to fondle sexually: a mildly vulgar usage
feel up to
Informal
to feel capable of