affection

af·fec·tion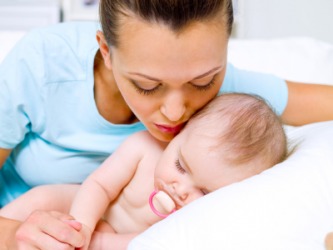 A mother showing affection for her baby.
noun
The definition of affection is love, or a fond attachment for something or something.

A mother hugging her child, a cat cuddling with his owner and a husband bringing flowers for his wife are each an example of affection.
---
affection
a mental or emotional state or tendency; disposition or feeling
[often pl.] fond or tender feeling; warm liking
an affecting or being affected

Archaic

a disease; ailment

Archaic

an attribute or property of a thing
Origin of affection
Middle English
affecciun
from Old French
affection
from Classical Latin
affectio
, a state of feeling from past participle of
afficere
: see affect
---
affection
noun
A tender feeling toward another; fondness.
often affections Feeling or emotion: an unbalanced state of affections.
A disposition to feel, do, or say; a propensity.
Obsolete Prejudice; partiality.
Origin of affection
Middle English
affeccioun
from
Old French
affection
from
Latin
affectiō
affectiōn-
from
affectus
past participle of
afficere
to affect, influence
; see
affect
1
.
Related Forms:
---
affection

Noun
(plural affections)
The act of affecting or acting upon.
The state of being affected.
An attribute; a quality or property; a condition; a bodily state; as, figure, weight, etc., are affections of bodies.
Bent of mind; a feeling or natural impulse or natural impulse acting upon and swaying the mind; any emotion; as, the benevolent affections, esteem, gratitude, etc.; the malevolent affections, hatred, envy, etc.; inclination; disposition; propensity; tendency.
A feeling of love or strong attachment.
(medicine, archaic) Disease; morbid symptom; malady.
Usage notes
In the sense of "feeling of love or strong attachment", it is often in the plural; formerly followed by "to", but now more generally by "for" or "toward(s)", for example filial, social, or conjugal affections; to have an affection for or towards children
Verb
(third-person singular simple present affections, present participle affectioned, simple past and past participle affectioning)
---