heart

heart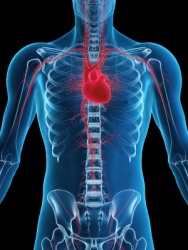 The human heart.
noun
The definition of heart is the organ that controls the flow of blood in the body, or the center of human emotion.

An example of heart is the organ found in the chest cavity of humans.
An example of heart is what you listen to when you make a decision based out of love.
verb
To heart something is defined as to love it.

An example of to heart is to care about a person named John and say "I heart John."
---
heart
the hollow, muscular organ in a vertebrate animal that receives blood from the veins and pumps it through the arteries by alternate dilation and contraction
an analogous part in most invertebrate animals

the part of the human body thought of as containing the heart; breast; bosom
any place or part like a heart, in that it is near the center; specif.,

the central core of a plant or vegetable: hearts of celery
the center or innermost part of a place or region: the heart of a city

the central, vital, or main part; real meaning; essence; core
the human heart considered as the center or source of emotions, personality attributes, etc.; specif.,

inmost thought and feeling; consciousness or conscience: to know in one's heart
the source of emotions
one's emotional nature; disposition: to have a kind heart
any of various humane feelings; love, devotion, sympathy, etc.
mood; feeling: to have a heavy heart
spirit, resolution, or courage: to lose heart

a person, usually one loved or admired in some specified way: he is a valiant heart
something like a heart in shape; conventionalized design or representation of a heart, shaped like this: ?

any of a suit of playing cards marked with such figures in red
[pl., with sing. or pl. v.] this suit of cards
[pl., with sing. v.] a card game in which the object is either to avoid winning any hearts or the queen of spades, or to win all the hearts and the queen of spades
Origin of heart
Middle English
herte
from Old English
heorte
, akin to German
herz
from Indo-European base an unverified form
?erd-
, an unverified form
??d-
, heart from source Classical Latin
cor
, (gen.
cordis
), Classical Greek
kardia
, Old Irish
cride
, Serbian
s?ce
Obs.
to hearten, or encourage
after someone's own heart
in accord with someone's feelings or tastes
at heart
in one's innermost or hidden nature; secretly or fundamentally
break someone's heart
to cause someone to be overcome with grief or disappointment, often, specif., by rejecting or spurning his or her love or affection
change of heart
a change of mind, affections, loyalties, etc.
do someone's heart good
to make someone happy; please or gratify someone
eat one's heart out
to brood or feel keenly unhappy over some frustration or in regret
from (the bottom of) one's heart
have a heart
to be sensitive, sympathetic, generous, etc.
have one's heart in one's mouth
to be full of fear or nervous anticipation
have one's heart in the right place
to be well-intentioned or well-meaning
heart and soul
with all one's effort, enthusiasm, etc.
in one's heart of hearts
in one's innermost nature or deepest feelings; fundamentally
near someone's heart
dear or important to someone
not have the heart
to be insufficiently unfeeling or pitiless to do a particular thing: I do not have the heart to turn him away
set someone's heart at rest
or
set someone's heart at ease
to cause someone to set aside doubts, fears, or worries
set one's heart on
to have a fixed desire for; long for
steal someone's heart
to cause someone to feel love or affection
take heart
to have more courage or confidence; cheer up
take to heart
to consider seriously
to be troubled or grieved by
wear one's heart on one's sleeve
to behave so that one's feelings or affections are plainly evident
with all one's heart
with complete sincerity, devotion, etc.
very willingly; with pleasure

---
heart
noun
Anatomy

a. The chambered muscular organ in vertebrates that pumps blood received from the veins into the arteries, thereby maintaining the flow of blood through the entire circulatory system.

b. A similarly functioning structure in invertebrates.

The area that is the approximate location of the heart in the body; the breast.

a. The vital center and source of one's being, emotions, and sensibilities.

b. The repository of one's deepest and sincerest feelings and beliefs: an appeal from the heart; a subject dear to her heart.

c. The seat of the intellect or imagination: the worst atrocities the human heart could devise.

a. Emotional constitution, basic disposition, or character: a man after my own heart.

b. One's prevailing mood or current inclination: We were light of heart.

a. Capacity for sympathy or generosity; compassion: a leader who seems to have no heart.

b. Love; affection: The child won my heart.

a. Courage; resolution; fortitude: The soldiers lost heart and retreated.

b. The firmness of will or the callousness required to carry out an unpleasant task or responsibility: hadn't the heart to send them away without food.

A person esteemed or admired as lovable, loyal, or courageous: a dear heart.

a. The central or innermost physical part of a place or region: the heart of the financial district.

b. The core of a plant, fruit, or vegetable, such as a heart of palm.

The most important or essential part: get to the heart of the matter.
A conventional two-lobed representation of the heart, usually colored red or pink.
Games

a. A red, heart-shaped figure on certain playing cards.

b. A playing card with this figure.

c. hearts used with a sing. or pl. verb The suit of cards represented by this figure.

d. A card game in which the object is either to avoid hearts when taking tricks or to take all the hearts.
transitive verb
heart·ed, heart·ing, hearts
Slang To have great liking or affection for: I heart chocolate chip cookies!
Archaic To encourage; hearten.
Origin of heart
Middle English
hert
from
Old English
heorte
; see
kerd-
in Indo-European roots.
V., sense 1, from the use of a heart shape to represent the verb
love
originally between the letters I and NY in merchandise meant to be read I love New York.
---
heart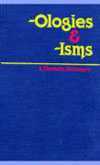 See also anatomy; body, human.
anginophobia
an abnormal fear of angina pectoris.
arrhythmia
any abnormality in the rhythm of the heartbeat. —
arrhythmic, arhythmic, arythmic, arrythmic,
adj.
cardialgia
a burning or other painful feeling in the stomach or esophagus; heartburn.
cardioangiology
Medicine.
the specialty that treats the heart and the blood vessels.
cardiocentesis
Medicine.
the surgical puncture or incision of the heart. Also called
cardiopuncture.
cardiodynamics
the branch of medical science that studies the forces and motions involved in the heart's actions.
cardiodynia
Medicine.
a pain in the heart.
cardiogenesis
Medical Science,
the study of the development of the heart in the embryo.
cardiograph
an instrument to record the action of the heart. —
cardiographer,
n.
—
cardiographic,
adj.
cardiography
Medicine.
the technique of graphically recording some physical or functional features of heart action.
cardiokinetic
an agent that stimulates action of the heart.
cardiology
Medicine.
the study of the heart and its functions. —
cardiologist,
n.
—
cardiologic, cardiological,
adj.
cardiomalacia
Medicine.
a disease causing a softening of the muscle of the heart.
cardiomegaly
Medicine.
an abnormal enlargement of the heart.
cardiomyopathy
Medicine.
a general term designating the early stages of diseases of heart muscles.
cardiopaludism
Medicine.
a heart disease caused by malaria and marked by increases in heart rhythm and doubled beating.
cardiopathy
any disease or disorder of the heart. —
cardiopath,
n
. —
cardiopathic,
adj.
cardiophobia
an abnormal fear of heart disease.
cardiopuncture
cardiocentesis.
cardioversion
Medicine.
the restoration of proper heart rhythm by electrical shock.
carditis
an inflamed condition of the heart.
crotism
the condition of having a single (monocrotism), double (dicrotism), etc., heartbeat.
diastole
the rhythmic dilatation of the heart during which the muscle relaxes and the chambers fill with blood. Cf.
systole.
—
diastolic,
adj.
dicrotism
the condition of having a doublé heartbeat. —
dicrotic,
adj.
endocarditis
an inflamed condition of the endocardium, the membrane that lines heart chambers.
eurhythmy
an even pulsebeat. —
eurhythmic,
adj.
fibrillation
the uncontrolled twitching of the muscular fibrils, especially of the cardiac muscles.
infarction
a condition in which a localized area of muscular tissue is dying or dead owing to insufficient supply of blood, as occurs in a heart attack.
monocrotism
the condition of having a single heartbeat. —
monocrotic,
adj.
myocarditis
an inflamed condition of the muscular walls of the heart.
palpitation
1.
rapid and irregular beating of the heart.
2.
a trembling of the body, as from fear or anxiety.
pericarditis
an inflamed condition of the pericardium, the membrane that surrounds the heart.
systole
the rhythmic contraction of the heart, and especially of the ventricles, following each dilatation. Cf.
diastole.
—
systolic,
adj.
tachycardia
abnormally rapid beating of the heart.
tricrotism
the condition of having three arterial beats for every one heartbeat, as in certain pulses. —
tricrotic,
adj.
valvulitis
inflammation of a cardiac valve, usually caused by syphilis or rheumatic fever.
---
heart

Noun
(countable and uncountable, plural hearts)
(anatomy) A muscular organ that pumps blood through the body, traditionally thought to be the seat of emotion.
(uncountable) Emotions, kindness, moral effort, or spirit in general.

The team lost, but they showed a lot of heart.

The seat of the affections or sensibilities, collectively or separately, as love, hate, joy, grief, courage, etc.; rarely, the seat of the understanding or will; usually in a good sense.

a good, tender, loving, bad, hard, or selfish heart

Courage; courageous purpose; spirit.
Vigorous and efficient activity; power of fertile production; condition of the soil, whether good or bad.
A conventional shape or symbol used to represent the heart, love, or emotion: ♥ or sometimes <3.
A playing card of the suit hearts featuring one or more heart-shaped symbols.
Verb
(third-person singular simple present hearts, present participle hearting, simple past and past participle hearted)
(poetic or humorous) To be fond of. Often bracketed or abbreviated with a heart symbol.
(masonry) To fill an interior with rubble, as a wall or a breakwater.
(intransitive, agriculture, botany) To form a dense cluster of leaves, a heart, especially of lettuce or cabbage.
Origin
From Middle English herte, from Old English heorte ("heart"), from Proto-Germanic *hertô ("heart"), from Proto-Indo-European *ḱḗr ("heart"). Germanic cognates: see *hertô. The Indo-European root is also the source of Latin cor, cordis, Greek καρδιά (kardiá), Welsh craidd, Irish croí, Armenian սիրտ (sirt), Russian сердце (serdce), Lithuanian širdis and Albanian kërthizë ("navel, central spot").
---