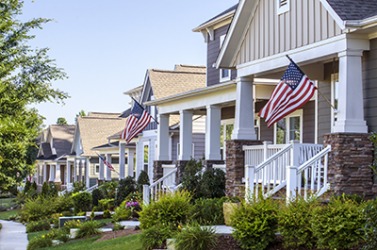 The neighborhood has a strong sentiment of patriotism with many families displaying the American flag on the Fourth of July.
noun
The definition of a sentiment is a combination of beliefs and emotions that explains an action.

An example of sentiment is someone being so patriotic that they decorate their house with many flags from their country.
---
sentiment
a complex combination of feelings and opinions as a basis for action or judgment; general emotionalized attitude: the sentiment of romantic love
a thought, opinion, judgment, or attitude, usually the result of careful consideration, but often colored with emotion: often used in pl.
susceptibility to feeling or to emotional appeal; sensibility
appeal to the emotions in literature or art; expression of delicate, sensitive feeling
sentimentality; maudlin emotion
a short sentence or aphorism expressing some thought or wish, as in a toast
the thought or meaning behind something said, done, or given, as distinct from the literal statement, act, etc.
Origin of sentiment
Middle English
sentement
from Old French from Medieval Latin
sentimentum
from Classical Latin
sentire
, to feel, sense
---
sentiment
noun
A thought, view, or attitude, especially one based mainly on emotion instead of reason: An anti-American sentiment swept through the country. See Synonyms at view.

a. Emotion; feeling: Different forms of music convey different kinds of sentiment.

b. Tender or romantic feeling: felt strong sentiment for each other.

c. Maudlin emotion; sentimentality: "He called her 'beloved madame,' and many other endearments, delivered with gallant mushiness, irony damascened with sentiment" ( Robert D. Richardson )

The thought or emotion that underlies a remark or gesture: The child's gift was ridiculous, but the sentiment behind it moved the mother to tears.
The expression of delicate and sensitive feeling, especially in art and literature.
Origin of sentiment
Middle English
sentement
from
Old French
from
Medieval Latin
sentīmentum
from
Latin
sentīre
to feel
; see
sent-
in Indo-European roots.
---
sentiment

Noun
(countable and uncountable, plural sentiments)
A general thought, feeling, or sense.
(uncountable) Feelings, especially tender feelings, as apart from reason or judgment.
(uncountable) Gentle or tender feelings, sometimes of a weak or foolish kind.
---