sensitivity

sen·si·tiv·i·ty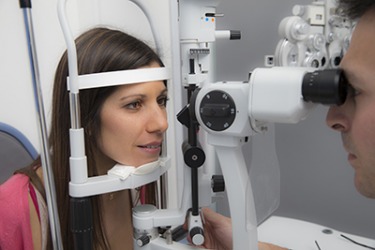 A patient's eyes are dilated during an optometry exam which causes them to have a sensitivity to sunlight for several hours.
noun
Sensitivity is the quality of being tender, easily irritated or sympathetic.

An example of sensitivity is lights hurting someone's eyes.
An example of sensitivity is a person who gets upset very easily.
An example of sensitivity is how a friend treats another who's going through a tough time.
---
sensitivity
the condition or quality of being sensitive; specif.,
the responsiveness of an organ or organism to external stimuli
the capacity of a receiver to respond to incoming signals
---
sensitivity
noun
pl.
sen·si·tiv·i·ties
a. The quality or condition of being sensitive: sensitivity to the concerns of others.

b. The capacity to respond to changes in the environment.

The degree of response of a receiver or instrument to an incoming signal or to a change in the incoming signal, as in FM radio.
The degree of response to light, especially to light of a specified wavelength, as in photographic film.
The proportion of individuals in a population with a particular disease or condition that are correctly identified when administered a test for that disease or condition.
Biology The response or degree of response, as of a cell, tissue, or organism, to a chemical substance or stimulus, such as a toxin, infectious agent, hormone, allergen, or antigen: insulin sensitivity.
---
sensitivity

Noun
(plural sensitivities)
---
sensitivity - Computer Definition
---