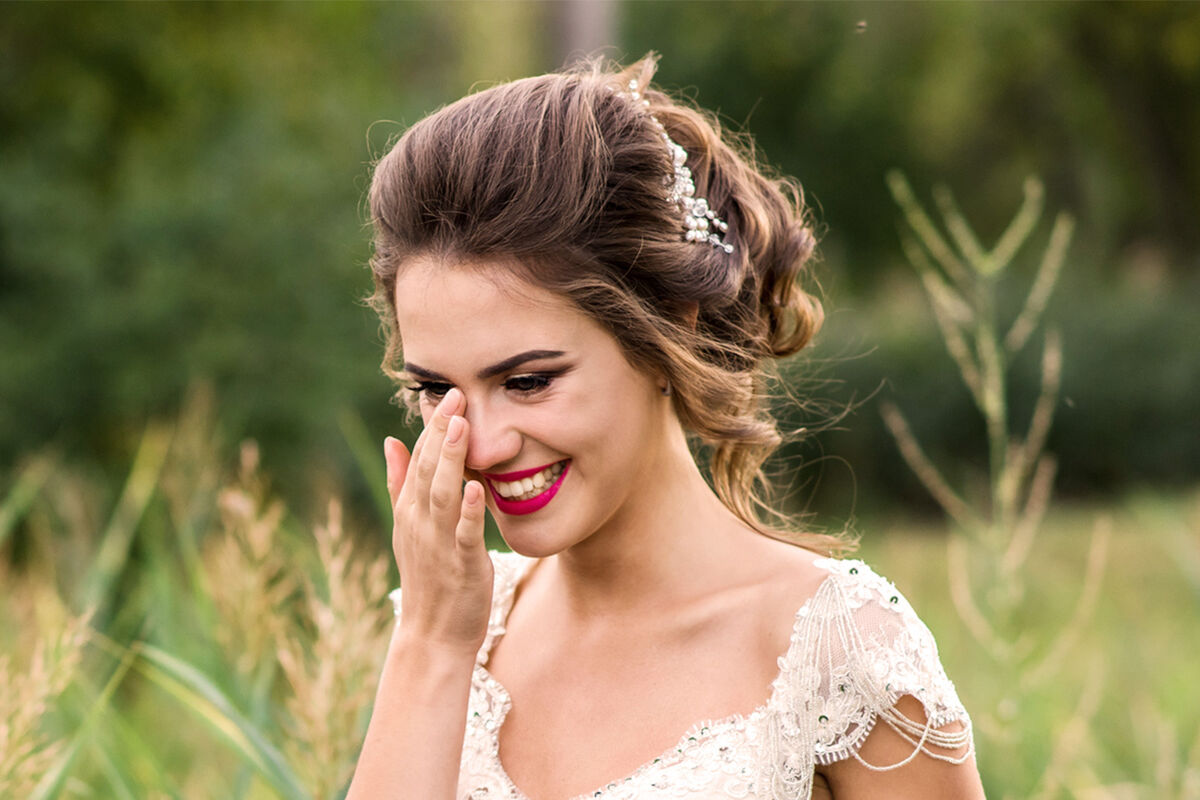 The rescue of a shivering puppy from a river, a surprise homecoming from an overseas soldier, that song that always reminds you of your ex — many moments can bring tears to your eyes and a lump to your throat. If only there were a way to describe that deeply emotional state or the empathy shared by others who feel just the same way. Luckily, we live in the 21st century, where we can find everything we need online, including just the right vocabulary.
All the Feels: I'm Gonna Cry
When someone says they have "all the feels," they're saying "that makes me emotional." The phrase began in 2010 as a way for online users to empathize with others by using the "I know that feel" meme. It's gotten more popular over the last few years as everyone from Zoomers to Boomers can express their inexplicable feelings in a cute and strangely accurate way.
While grammarians may scrunch up their noses with displeasure when it comes to "all the feels," they'd be in the minority. The meme follows the intentional bad grammar of other popular memes, including I Can Haz Cheezburger and the Spoopy meme. "All the feels" evokes a childlike loss of words when something is really affecting in a profound way. (Also, it's more fun to say than "affecting in a profound way.")
Which Feels Are We Talking About?
In the early days of "All the feels," the phrase was often accompanied by a crudely drawn bald man known as Feels Guy, whose mild expression implies that he's holding back a much stronger emotion. That's why you can use "all the feels" to describe any strong feeling, from the melancholy inspired by a 2000s emo ballad to the surge of nostalgia we feel when we visit our old elementary school (everything is so small!). Feels Guy feels them all. Except anger – that's not one of the feels.
You can also feel all the feels when:
kittens play together in an indescribably adorable way

a man proposes to his girlfriend with a slideshow of their relationship

a friend makes a meal exactly the way your mom used to make it

a mama otter lovingly takes care of her otter babies

you're looking through your grandma's photo album and suddenly miss her so much

your favorite TV couple finally gets together

someone's wearing the same cologne your dad wore when you were a kid

a baby puts on glasses and smiles when they see their parents for the first time
You May Know These Famous Feels
It's possible that you know "all the feels" from your favorite TV show or musical artist. Ed Sheeran's song "Feels" expresses one's devotion to a significant other ("I got the feels for you") while Fitz and the Tantrums' "All the Feels" yearns to be able to feel anything at all. You may be surprised how many times you hear "all the feels" in your favorite playlist!
Other Ways to Feel the Feels
Any time you want to react to something that's nostalgic, sweet, sad, or adorable, you can use any of these variations of the meme as well:

hits me right in the feels

punches me right in the feels

feeling all the feels

gives me the feels

same feels here

I feel you, bro
Keeping Up With the Memes
Like it or not, much of the new 21st-century slang is based on online memes. But even if you're not a memester, there's hope for you to keep up with the younger generations. Check out: