enigma

e·nig·ma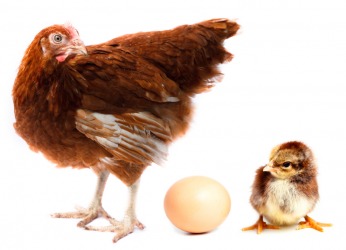 Which came first? It is an enigma.
noun
The definition of enigma is something or someone that is puzzling or a riddle.The word "enigma" first appeared in print in 1449. Its origins remain as mysterious as the word itself. It is likely to derive from the Latin ænigma, meaning a riddle, or the Greek, ainigma, which derives from the word ainissesthai, "to speak obscurely, speak in riddles."

An example of an enigma is the question "Which came first, the chicken or the egg?"
---
enigma
a perplexing, usually ambiguous, statement; riddle
a perplexing, baffling, or seemingly inexplicable matter, person, etc.
Origin of enigma
Classical Latin
aenigma
from Classical Greek
ainigma
from
ainissesthai
, to speak in riddles from
ainos
, tale, story from uncertain or unknown; perhaps Indo-European base an unverified form
ai-
, an unverified form
oi-
, meaningful speech from source uncertain or unknown; perhaps Middle Irish
?eth
, oath
---
enigma
noun
pl.
e·nig·mas,
also
e·nig·ma·ta
One that is puzzling, ambiguous, or inexplicable.
A perplexing speech or text; a riddle.
Origin of enigma
Latin
aenigma
from
Greek
ainigma
from
ainissesthai
ainig-
to speak in riddles
from
ainos
fable
---
enigma

---