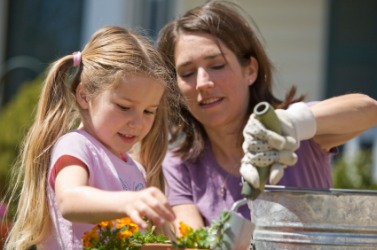 Mom gardens with her little helper.
---
helper
noun
a person or thing that helps; esp., an assisting worker who is more or less unskilled
---
helper
Noun
(plural helpers)
One who helps; an aide.
(Singapore) A person who does cleaning and cooking in a family, or in a market.
---