rival

ri·val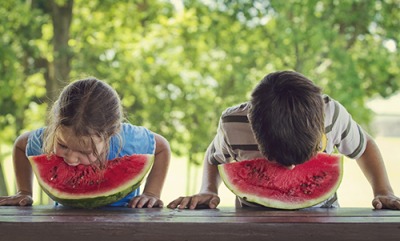 Bethany's fiercest rival in the watermelon eating contest is her cousin Jackson.
noun
The definition of a rival is someone who competes with you in some way, or can equal or surpass another.

A person who competes against you for the first place price is an example of your rival.
When two hotels offer virtually the same features, each hotel is a rival of the other hotel.
verb
Rival means to compete.

When you compete with someone to win first prize, this is an example of a situation where you rival that person.
---
rival
a person who tries to get or do the same thing as another, or to equal or surpass another; competitor
a person or thing that can equal or surpass another in some way; person or thing that can bear comparison: plastics and other rivals of many metals

Obs.

an associate or companion in some duty
Origin of rival
French from Classical Latin
rivalis,
origin, originally , one living near or using the same stream as another from
rivus,
brook from Indo-European an unverified form
reie-,
to flow from base an unverified form
er-:
see rise
acting as a rival; competing
transitive verb
-·valed

or

-·valled

,

-·val·ing

or

-·val·ling
Archaic

to try to equal or surpass; compete with
to equal in some way; be a match for
Archaic
to be a rival; compete (
with
)
---
rival
noun
One who attempts to equal or surpass another, or who pursues the same object as another; a competitor.
One that equals or almost equals another in a particular respect: She is his rival in sarcasm.
Obsolete A companion or an associate in a particular duty.
verb
ri·valed, ri·val·ing, ri·vals,
or
ri·valled
ri·val·ling
verb
transitive
To attempt to equal or surpass.
To be the equal of; match: "They achieved more than they had ever dreamed, lending a magic to their family story that no tale of ordinary life could possibly rival" ( Doris Kearns Goodwin )
verb
intransitive
To be a competitor or rival; compete.
Origin of rival
Latin
rīvālis
one using the same stream as another, a rival
from
rīvus
stream
; see
rei-
in Indo-European roots.
---
rival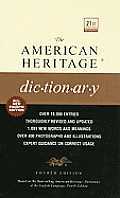 rival
compete
vie
These verbs mean to seek to equal or surpass another.
Rival
is the most general:
"His ambition led him to rival the career of Edmund Burke"
(Henry Adams). To
compete
is to contend with another or others to attain a goal, as a victory in a contest:
Local hardware stores can't compete with discount outlets.
Vie,
often interchangeable with
compete,
sometimes stresses the challenge implicit in rivalry:
The top three students vied for the title of valedictorian.
---

Noun
(plural rivals)
A competitor (person, team, company, etc.) with the same goal as another, or striving to attain the same thing. Defeating a rival may be a primary or necessary goal of a competitor.

Chris is my biggest rival in the 400-metre race.

Someone or something with similar claims of quality or distinction as another.

As a social historian, he has no rival.
Adjective
(not comparable)
Having the same pretensions or claims; standing in competition for superiority.

rival lovers; rival claims or pretensions
Verb
(third-person singular simple present rivals, present participle rivalling or rivaling, simple past and past participle rivalled or rivaled)
To be equal to or to surpass another.
To strive to equal or excel; to emulate.
Origin
From Latin rÄ«vālis, literally "˜person using the same stream as another', from rÄ«vus ("small stream, brook").
---