touch

touch

noun
Touch, one of the five senses along with taste, smell, hearing and seeing, is defined as the act you do when you hold, caress, feel or otherwise encounter something with your hand.

An example of touch is what you do when you put your hand on someone's arm.
verb
To touch is to use your hand to feel, move, operate or otherwise encounter something.

An example of touch is the action you do when you tap someone's shoulder.
An example of touch is when you hit a key on the keyboard of your computer.
---
touch
to put the hand, the finger, or some other part of the body on, so as to feel; perceive by the sense of feeling
to make contact with by means of something regarded as an extension of oneself: to touch a snake with a stick, one's shoe, etc.

to bring into contact with something else: to touch a match to kindling

Folklore

to lay the hand on (a person with scrofula), as some kings once did, to effect a cure
to be or come into contact with
to border on; adjoin
to strike lightly
to be effective on contact; have a physical effect on: usually used in the negative: water won't touch these grease spots
to injure slightly: frost touched the plants
to give a light tint, aspect, etc. to: used chiefly in the past participle: clouds touched with pink
to lay hands on; handle; use
to handle roughly or molest
to taste or partake of: usually used in the negative: didn't touch his supper
to come up to; reach; attain
to compare with; equal; rival: usually used in the negative: cooking that can't touch hers
to take or make use of without permission or wrongly; misappropriate
to deal with or refer to, esp. in a light or passing way; mention
to have to do with; affect; concern: a subject that touches our welfare
to arouse an emotion in, esp. one of sympathy, gratitude, etc.
to hurt the feelings of; pain: touched him to the quick

Slang

to ask for, or get by asking, a loan or gift of money from

Archaic

to strike the keys of, pluck the strings of, etc. (a musical instrument)
to play (a few notes, an air, etc.)

Geom.

to be tangent to
Origin of touch
Middle English
touchen
from Old French
tochier
(Fr
toucher
) from Vulgar Latin an unverified form
toccare
from an unverified form
tok
, light blow, of echoic origin, originally
to touch a person or thing
to be or come in contact
to come near to something; verge (on or upon)
to pertain; bear (on or upon)
to treat a topic slightly or in passing: with on or upon
to stop briefly or land (at a port, etc.) during a voyage

Geom.

to be tangent
a touching or being touched; specif.,

a light tap, stroke, etc.
a delicate stroke made with a brush in painting, etc.

the sense by which physical objects are felt; tactile sense
a sensation caused by touching, esp. one that is characteristic of a particular substance or texture; tactile quality; feel
a mental capacity analogous to the sense of touch; mental or moral sensitivity: she has a nice touch with difficult people
a special or characteristic quality, skill, or manner: he lost his touch
an effect of being touched; specif.,

a mark, impression, etc. left by touching
a minor change or improvement: a few finishing touches

a very small amount, degree, etc.; specif.,

a trace, tinge, etc.: a touch of humor
a slight attack: a touch of the flu

contact or communication: to lose touch with reality, to keep in touch with friends

Slang

the act of asking for a loan or gift of money; also, the act of getting such a loan or gift by asking: to make a touch
money so gotten
a person with reference to the ease with which money can be so gotten from him or her

Music

the manner in which a performer strikes the keys or the strings of an instrument: a delicate touch
the manner in which the action of a piano, etc. responds to the fingers: a piano with a heavy touch
in bell ringing, a set of changes less than a peal

the part of the field outside the sidelines
touch down
to land
said of an aircraft or spacecraft
touch off
to represent accurately or aptly
to make explode or detonate; fire
to initiate (esp. a violent action or reaction); set off
touch up
to stimulate or rouse, as by a tap or light blow
to make minor changes or improvements in
to iron, or press, lightly
---
touch
verb
touched, touch·ing, touch·es
verb
transitive
To cause or permit a part of the body, especially the hand or fingers, to come in contact with so as to feel: reached out and touched the smooth stone.

a. To bring something into light contact with: touched the sore spot with a probe.

b. To bring (one thing) into light contact with something else: grounded the radio by touching a wire to it; touching fire to a fuse.

To press or push lightly; tap: touched a control to improve the TV picture; touched 19 on the phone to get room service.
To lay hands on in violence: I never touched him!
To eat or drink; taste: She didn't touch her food.
To disturb or move by handling: Just don't touch anything in my room!

a. To meet without going beyond; adjoin: the ridge where his property touches mine.

b. Mathematics To be tangent to.

c. To come up to; reach: when the thermometer touches 90°.

d. To match in quality; equal: Rival artists can't touch her work at its best.

To deal with, especially in passing; treat briefly or allusively: some remarks touching recent events.
To be pertinent to; concern: environmental problems that touch us all.
To affect the emotions of; move to tender response: an appeal that touched us deeply.
To injure slightly: plants touched by frost.
To color slightly; tinge: a white petal touched with pink.

a. To draw with light strokes.

b. To change or improve by adding fine lines or strokes.

To stamp (tested metal).
Slang To wheedle a loan or handout from: touched a friend for five dollars.

a. Archaic To strike or pluck the keys or strings of (a musical instrument).

b. To play (a musical piece).
verb
intransitive
To touch someone or something.
To be or come into contact: Don't let the live wires touch.
noun
a. The act or an instance of touching.

b. A light push; a tap: an electric switch that requires just a touch.

c. Sports An instance of contacting or propelling the ball or puck: scored on the first touch.

The physiological sense by which external objects or forces are perceived through contact with the body.
A sensation experienced in touching something with a characteristic texture: felt the touch of snowflakes on her face.
A discernible mark or effect left by contact with something.
A small change or addition, or the effect achieved by it: Candlelight provided just the right touch.
A suggestion, hint, or tinge: a touch of jealousy.
A mild attack: a touch of the flu.
A small amount; a dash: a touch of paprika.

a. A manner or technique of striking the keys of a keyboard instrument: He played briskly with a light touch.

b. The resistance to pressure characteristic of the keys of a keyboard: an old piano with uneven touch.

An ability to propel a ball a desired distance; control or accuracy: a golfer with no touch around the green.
A facility; a knack: retained his touch as a carpenter in his retirement.
A characteristic way of doing things: recognized my friend's touch in the choice of the card.
The state of being in contact or communication: kept in touch with several classmates; out of touch with current trends.
An official stamp indicating the quality of a metal product.
Slang

a. The act of approaching someone for a loan or handout.

b. A prospect for a loan or handout: a generous person, a soft touch for beggars.

Sports

a. The area just outside the sidelines in soccer or just outside and including the sidelines in Rugby.

b. Touch football.
Phrasal Verbs:
touch down
To make contact with the ground; land:
The spacecraft touched down on schedule.
touch off
To cause to explode; fire.To initiate; trigger:
disclosures that touched off a public uproar.
To describe or portray with deft precision.
touch on (

or

upon)
To deal with (a topic) in passing.To pertain to; concern.To approach being; verge on:
enthusiasm that touched on frenzy.
touch out
Sports
To win a swimming race just ahead of (a competitor) by touching the end of the pool first.
touch up
To improve by making minor corrections, changes, or additions.
Origin of touch
Middle English
touchen
from
Old French
touchier
ultimately from
Vulgar Latin
toccāre
Related Forms:
---
touch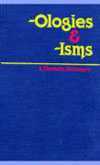 See also perception.
haptophobia, haphophobia
an abnormal fear of touching or being touched. Also called
thixophobia
.
thigmotaxis
involuntary response or reaction to the touch of outside objects or bodies, as in motile cells. —
thigmotaetic,

adj.
thixophobia
haptophobia.
---
touch

---
touch - Computer Definition
(1) A generic reference to touchscreen interfaces, which means using the finger to tap icons and move objects on a touch-sensitive screen. See touchscreen.
(2) See iPod touch.
---