competition

com·pe·ti·tion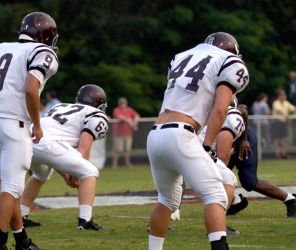 The Super Bowl is a competition.
noun
The definition of a competition is a contest, sports match or rivalry.

The Super Bowl is an example of a competition.
American Idol is an example of a competition.
---
competition
the act of competing; rivalry
a contest, or match
official participation in organized sport
opposition, or effective opposition, in a contest or match
rivalry in business, as for customers or markets
the person or persons against whom one competes

Ecol.

the struggle among individual organisms for food, water, space, etc. when the available supply is limited
Origin of competition
Classical Latin
competitio
---
competition
noun
The act of competing, as for profit or a prize; rivalry.
A test of skill or ability; a contest: a skating competition.
Rivalry between two or more businesses striving for the same customer or market.
A competitor: The competition has cornered the market.
Ecology The simultaneous demand by two or more organisms for a limited environmental resource, such as nutrients, living space, or light.
---
competition

Noun
(countable and uncountable, plural competitions)
(uncountable) The action of competing.

The competition for this job is strong.

(countable) A contest for a prize or award.

The newspaper is featuring a competition to win a car.

(uncountable, collectively) The competitors in such a contest.

The new stain remover was ten times more effective than the competition.
See also:
compétition
---
competition - Legal Definition
n
Rivalry, as between two individuals or entities, a quest to secure an advantage over another; in business, rivalry for customers or a share of the marketplace. See
unfair competition
.
---