noun
The definition of an enemy is a person or country who is your opponent, or someone or something that is actively against something.

Someone who is hostile to you and who you really do not like is an example of someone who would be described as your enemy.
A person who opposes all legislation protecting animals is an example of someone who might be described as an enemy of animal rights.
A country who has declared war on the U.S. is an example of an enemy of the U.S.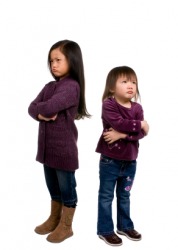 Are these two girls enemies?
---
enemy definition by Webster's New World
noun
pl.
enemies
a person who hates another, and wishes or tries to injure him; foe

a nation or force hostile to another; military or wartime adversary
troops, fleet, ship, member, etc. of a hostile nation

a person hostile to an idea, cause, etc.
anything injurious or harmful
Origin: Middle English and amp; Old French enemi ; from Classical Latin inimicus, unfriendly, enemy ; from in-, not plush amicus, friend: see amiable
adjective
Obsolete

hostile
of an enemy; of a hostile nation
Webster's New World College Dictionary Copyright © 2010 by Wiley Publishing, Inc., Cleveland, Ohio. Used by arrangement with John Wiley & Sons, Inc.
---
enemy definition by American Heritage Dictionary
noun
pl.
en·e·mies
One who feels hatred toward, intends injury to, or opposes the interests of another; a foe.

a. A hostile power or force, such as a nation.

b. A member or unit of such a force.

A group of foes or hostile forces. See Usage Note at collective noun.
Something destructive or injurious in its effects: "Art hath an enemy called Ignorance" (Ben Jonson).
adjective
Of, relating to, or being a hostile power or force.
Origin: Middle English enemi, from Old French, from Latin inimīcus : in-, not; see in-1 + amīcus, friend.