youthful

youth·ful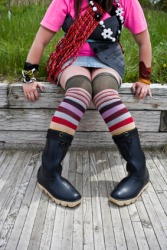 A girl wearing youthful clothing.
adjective
The definition of youthful is someone who is young and vigorous, or is something that has the characteristics of someone young such as active and new.

An example of something that would be described as youthful is clothing normally worn by teenagers.
---
youthful
young; possessing youth; not yet old or mature
of, characteristic of, or suitable for youth
fresh; vigorous; active
new; early; in an early stage

Geol.

young (sense )
---
youthful
adjective
Characterized by youth; young: the youthful king.
Typical of or suggesting youth: youthful rebelliousness. See Synonyms at young.
In an early stage of development; new: a youthful nation.
Geology Young: a youthful streambed.
Related Forms:
---
youthful

Adjective
(comparative more youthful, superlative most youthful)
Young or seeming young.
Characteristic of young people.
---