puerile

puer·ile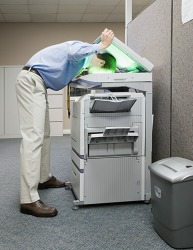 Andy is up to his usual puerile behavior by making a photocopy of his face.
adjective
The definition of puerile is something characteristic of or related to a child, especially silly, trivial or childish behavior.

Silly and foolish jokes that would cater to juvenile humor are examples of puerile jokes.
---
puerile
silly or trivial, esp. in a childish way or as a result of immaturity
Origin of puerile
from French or L: French
puéril
from Classical Latin
puerilis
from
puer
, boy: see poultry
---
puerile
adjective
Immature, especially in being silly or trivial; childish. See Synonyms at young.
Archaic Belonging to childhood; juvenile.
Origin of puerile
Latin
puerīlis
from
puer
child, boy
; see
pau-
1
in Indo-European roots.
Related Forms:
puer′il′i·ty puer′ile·ness

noun
---
puerile

Adjective
(comparative more puerile, superlative most puerile)
---