adult

a·dult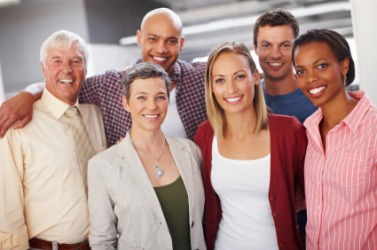 A group of adults.
adjective
Adult is defined as grown up or something intended for a mature audience or of a mature nature.

A film that is rated NC-17 is an example of an adult movie.
noun
The definition of an adult is a person who is fully grown or is 18 years of age or older, as specified by the law.

A 20 year old person is an example of an adult.
---
adult
mature in age, size, strength, etc.; grown-up
of or for adult persons: an adult novel
containing or providing sexually explicit or, esp., pornographic material: adult movies
Origin of adult
Classical Latin
adultus
, past participle of
adolescere
: see adolescent
a man or woman who is fully mature; grown-up
an animal or plant that is fully developed
a person who has reached the age of majority, now generally 18 years
---
adult
noun
One who has attained maturity or legal age.
Biology A fully grown, mature organism.
adjective
Fully developed and mature.
Relating to, intended for, or befitting adults: adult education.
Containing or dealing in explicitly sexual material; pornographic: adult movies.
Origin of adult
From
Latin
adultus
past participle of
adolēscere
to grow up
; see
adolescent
.
Related Forms:
---
adult

Adjective
(comparative more adult, superlative most adult)
Fully grown.

an adult human, animal, or plant

Intended for adults rather than children.

adult clothes
Origin
French adulte, Latin adultus ("grown up"), perfect passive participle of adolescō ("I grow up"). Compare adolescent.
---
adult - Legal Definition
n
A person who has attained the age of majority. See
age
.
---