adjective
Elder means being older than others.

An example of elder used as an adjective is in the phrase "the elder member of the family," which means the oldest member of the family.
noun
The definition of an elder is an older person or an ancestor.

An example of an elder is a 95 year old man.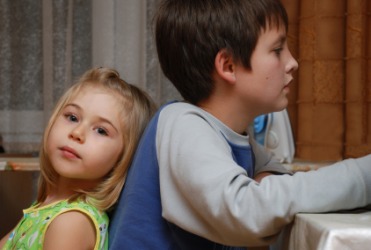 A little girl with her elder brother.
---
elder definition by Webster's New World
adjective
born or brought forth earlier than another or others; exceeding another in age; senior; older

Obsolete

of longer standing or superior rank, position, validity, etc.

Now Rare

earlier; former; ancient
Origin: Middle English ; from Old English (Mercian) eldra, ældra, comparative ; from base of ald, eald, old
noun
an older person
an aged person
a forefather; ancestor; predecessor
an older person with some authority or dignity in a tribe or community

an officer in an early Christian church
in some Protestant churches, a minister; also, a member appointed to the ruling body who may also assist at Communion
☆

Mormon Ch.

a member of the Melchizedek priesthood
noun
any of a genus (Sambucus) of shrubs and small trees of the honeysuckle family, with compound leaves and flat-topped clusters of small white flowers followed by red or purple berries
any of various unrelated plants, as the box elder or the marsh elder
Origin: Middle English ellerne and amp; (with intrusive -d- as in alder) eldore ; from Old English ellern, ellen, akin to Middle Low German ellern, eldern ; from Indo-European base an unverified form el- from source elm, alder, Classical Latin alnus, elder
Webster's New World College Dictionary Copyright © 2010 by Wiley Publishing, Inc., Cleveland, Ohio. Used by arrangement with John Wiley & Sons, Inc.
---
elder definition by American Heritage Dictionary
adjective
Greater than another in age or seniority.
Superior to another or others, as in rank.
noun
An older person.
An older, influential member of a family, tribe, or community.
One of the governing officers of a church, often having pastoral or teaching functions.
Mormon Church A member of the higher order of priesthood.
Origin: Middle English eldre, from Old English eldra; see al-2 in Indo-European roots.
Related Forms:
Usage Note:
The adjective
elder
is not a synonym for
elderly.
In comparisons between two persons,
elder
means "older" but not necessarily "old":
My elder sister is sixteen; my younger, twelve.
(
Eldest
is used when three or more persons are compared:
He is the eldest of four brothers.
) In other contexts
elder
does denote relatively advanced age but with the added component of respect for a person's achievement, as in
an elder statesman.
If age alone is to be expressed, one should use
older
or
elderly
rather than
elder: A survey of older Americans; an elderly waiter.
 • Unlike
elder
and its related forms, the adjectives
old, older,
and
oldest
are applied to things as well as to persons.
noun
Any of various shrubs or small trees of the genus Sambucus, having clusters of small white flowers and red or purplish-black berrylike fruit.
Origin: Middle English eldre, from Old English ellǽrn.
elder
Variant of old
adjective
older or elder, oldest or eldest
having lived or been in existence for a long time; aged
of, like, or characteristic of aged people; specif., mature in judgment, wise, etc.
of a certain or specified age or duration: a child ten years old
made or produced some time ago; not new
familiar or known from the past; accustomed: up to his old tricks
designating the form of a language in its earliest attested stage: Old English
having been in use for a long time; worn out by age or use; shabby
that was at one time; former: my old teacher
having had long experience or practice: an old hand at this work
belonging to the remote past; having existed long ago; ancient: an old civilization
dating or continuing from some period long before the present; of long standing: an old tradition
designating the earlier or earliest of two or more: the Old World

Informal

dear: a term of affection or cordiality: old boy

Informal

tiresome, annoying, etc., esp. as a result of repetition or monotony: their incessant chatter has gotten old

Geol.

having reached the stage of greatly decreased activity or showing extensive reduction of topographical form: said of streams, mountain ranges, etc.
Origin: Middle English ; from Old English (Anglian) ald, West Saxon eald, akin to German alt ; from Indo-European base an unverified form al-, to grow from source Classical Latin altus, old, alere, to nourish: basic sense "grown"
noun
time long past; yore: days of old
a person of a specified age: used in hyphenated compounds: a six-year-old
something old: with the
old people: often with the