young

young
Two young children.
adjective
The definition of young is someone who has lived for a short time, or behaviors or things associated with someone who is not advanced in age.

A girl who is only two years old is an example of someone who would be described as a young girl.
---
young
adjective
young′er

,

young′est
being in an early period of life or growth; not old
characteristic of youth in quality, appearance, or behavior; fresh; vigorous; strong; lively; active
representing or embodying a new tendency, social movement, progressivism, etc.: the Young Turks
of or having to do with youth or early life
lately begun; not advanced or developed; in an early stage
lacking experience or practice; immature; raw; ignorant; green
younger than another of the same name or family; junior: young Jones or his father, the young Mr. Baker

Geol.

in a stage of increasing and more effective activity, as a stream cutting deep valleys or gorges
having undergone little erosion, as a mountain range showing rugged topography
Origin of young
Middle English
yonge
from Old English
geong,
akin to German and Dutch
jung
from Indo-European an unverified form
yuwen-
from source Classical Latin
juvenis,
Sanskrit
yuvan-,
young
young people: often with the
offspring, esp. young offspring, collectively: a bear and her young
with young
pregnant: said of an animal
Young
1801-77; U.S. Mormon leader

1773-1829; Eng. physician, physicist, & linguist
---
young
adjective
young·er, young·est
Being in an early period of life, development, or growth.
Newly begun or formed; not advanced: a young biotech company.
Relating to, typical of, or suggestive of youth or early life: He is young for his age.
Lacking experience; immature: a young hand at plowing.
Being the junior of two people having the same name.
Geology Being of an early stage in a geologic cycle. Used of bodies of water and land formations.
noun
Young persons considered as a group; youth: entertainment for the young.
Offspring; brood: a lioness with her young.
Origin of young
Middle English
yong
from
Old English
geong
; see
yeu-
in Indo-European roots.
Related Forms:
---
young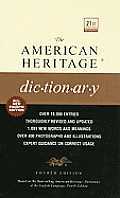 young
youthful
adolescent
immature
juvenile
puerile
green
These adjectives mean of, relating to, characteristic of, or being in an early period of growth or development.
Young
is the most general of the terms:
a young child.
Youthful
suggests characteristics, such as enthusiasm, freshness, or energy, that are associated with youth:
youthful ardor.
Adolescent
specifically implies the characteristics of those in the period between childhood and maturity:
adolescent insecurity.
Immature
applies to what is not yet fully developed; it sometimes suggests that someone falls short of an expected level of maturity:
an emotionally immature adult.
Juvenile
connotes immaturity, often childishness:
the juvenile pranks of the conventioneers.
Puerile
is used derogatorily to suggest silliness, foolishness, or infantilism:
a puerile joke.
Green
implies lack of training or experience and sometimes callowness:
green recruits who couldn't deal with the emergency.
---

Adjective
(comparative younger, superlative youngest)
In the early part of growth or life; born not long ago.

a lamb is a young sheep;  these picture books are for young readers;  the age of space travel is still young

As if young; having the look or qualities of a young person.

My grandmother is a very active woman and is quite young for her age.

Of or belonging to the early part of life.

The cynical world soon shattered my young dreams.
Noun
(uncountable)
People who are young; young beings.
The younger generation.
Offspring.

The lion caught a gnu to feed its young.
Verb
(third-person singular simple present youngs, present participle younging, simple past and past participle younged)
(informal or demography) To become or seem to become younger
(informal or demography) To cause to appear younger
(geology) To exhibit younging
---