blood

Blood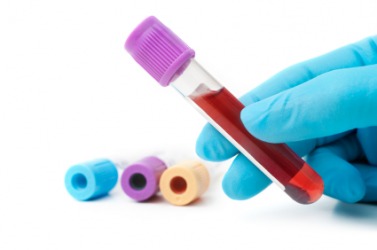 A vial of blood.
noun
The definition of blood is the fluid that carries oxygen and other elements to the tissues and carbon dioxide away from the tissues through the heart and vascular system of humans and other animals.

An example of blood is the red fluid that comes out of a person when he gets cut.
---
blood
the usually red fluid, consisting of plasma, red and white blood cells, etc., that circulates through the heart, arteries, and veins of vertebrates: blood is a tissue that carries oxygen, hormones, cell-building material, etc. to, and carbon dioxide and waste matter away from, the other tissues
a comparable fluid, usually colorless or bluish, in many invertebrate animals
the spilling of blood; murder
lifeblood
the sap or juice of a plant
passion, temperament, or disposition
parental heritage; family line; lineage
relationship by descent in the same family line; kinship
descent from nobility or royalty
descent from purebred stock
a dandy or fop
people, esp. youthful people: new blood in an organization

Slang

a black person; esp., a black male
a close male friend: used, often in direct address, esp. among black people
Origin of blood
Middle English
blod, blode
from Old English
blod
: see bleed
to let (a hunting dog) taste, smell, or see the blood of its prey
to initiate (a hunter) by staining the hunter's face with blood of the prey
to initiate (a person) in any new experience
blood is thicker than water
family ties are stronger than others
have (someone's) blood on one's hands
to be responsible for someone's death or misfortune
in cold blood
with cruelty; unfeelingly
dispassionately; deliberately
make someone's blood boil
to make someone angry or resentful
make someone's blood run cold
to frighten or terrify someone
Blood
noun
pl.
a member of a subgroup of the Blackfoot Indians
---
blood
noun
a. The fluid consisting of plasma, blood cells, and platelets that is circulated by the heart through the vertebrate vascular system, carrying oxygen and nutrients to and waste materials away from all body tissues.

b. A similar fluid in animals other than vertebrates.

c. The juice or sap of certain plants.

A vital or animating force; lifeblood.
One of the four humors of ancient and medieval physiology, identified with the blood found in blood vessels, and thought to cause cheerfulness.
Bloodshed; murder.
Temperament or disposition: a person of hot blood and fiery temper.

a. Descent from a common ancestor; parental lineage.

b. Family relationship; kinship.

c. Descent from noble or royal lineage: a princess of the blood.

d. Recorded descent from purebred stock.

e. National or racial ancestry.

A dandy.
transitive verb
blood·ed, blood·ing, bloods
To give (a hunting dog) its first taste of blood.

a. To subject (troops) to experience under fire: "The measure of an army is not known until it has been blooded" ( Tom Clancy )

b. To initiate by subjecting to an unpleasant or difficult experience.
Origin of blood
Middle English
blod
from
Old English
blōd
; see
bhel-
3
in Indo-European roots.
Blood
noun
pl.
Blood,
or
Bloods
A member of a tribe of the Blackfoot confederacy inhabiting southern Alberta.
---
blood

Noun
(countable and uncountable, plural bloods)
A vital liquid flowing in the bodies of many types of animals that usually conveys nutrients and oxygen. In vertebrates, it is colored red by hemoglobin, is conveyed by arteries and veins, is pumped by the heart and is usually generated in bone marrow.

The blood flows into the menstrual cup.

A family relationship due to birth, such as that between siblings; contrasted with relationships due to marriage or adoption. (See blood relative, blood relation, by blood.)
(medicine, countable) A blood test or blood sample.
Thackeray

It was the morning costume of a dandy or blood.

Alternative capitalization of Blood (member of a certain gang).
Verb
(third-person singular simple present bloods, present participle blooding, simple past and past participle blooded)
To cause something to be covered with blood; to bloody.
(medicine, historical) To let blood (from); to bleed.
To initiate into warfare or a blood sport.
Origin
Middle English blod, Old English blōd, Proto-Germanic *blōþą, of uncertain origin. Cognate with West Frisian bloed, Dutch bloed, German Blut, Danish blod, Swedish blod.
Noun
(plural Bloods)
A member of the Los Angeles gang The Bloods.
---