providence

Providence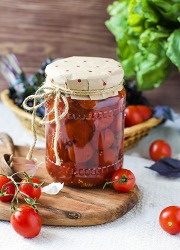 The early pioneers' providence by preserving food grown from their garden in the summer, sustained them through the brutal winters.
noun
The definition of providence is preparations for the future, frugal management, or divine power.

Homesteaders saving food in cans for the winter is an example of providence.
Managing a large family on a small budget is an example of providence.
The miraculous recovery of a sick relative may be an example of divine providence.
---
providence
a looking to, or preparation for, the future; provision
skill or wisdom in management; prudence

the care or benevolent guidance of God or nature
an instance of this

[P-] God, as the guiding power of the universe
Origin of providence
Middle English from Middle French from Classical Latin
providentia
, foresight from
providens:
see provident
Providence
capital of R.I., on Narragansett Bay
Origin of Providence
named by Roger Williams
---
providence
noun
Care or preparation in advance; foresight.
Prudent management; economy.
The care, guardianship, and control exercised by a deity; divine direction: "Some sought the key to history in the working of divine providence" ( William Ebenstein )
Providence God.
Providence
The capital and largest city of Rhode Island, in the northeast part of the state on Narragansett Bay. It was founded by Roger Williams in 1636 as a haven for religious dissenters and became prosperous as a port in the 1700s. Providence was joint capital with Newport until 1900.x
---
providence

Noun
(countable and uncountable, plural providences)
Origin
From Anglo-Norman providence, Middle French providence, and their source, Latin prōvidentia ("providence, foresight"), from the present participle of prōvidÄ"re ("to provide").
---