adjective
The definition of scarce is a situation where there is too little of something or where something exists only in very small numbers.

An example of scarce is money when you are poor.
An example of scarce are dishes from a china pattern that was discontinued years ago.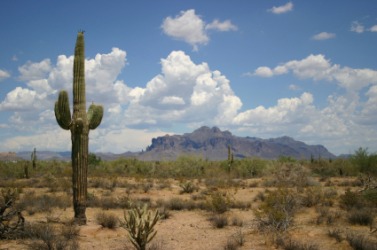 Water is scarce in this desert.
---
scarce definition by Webster's New World
adjective
scarcer, scarcest
not common; rarely seen
not plentiful; not sufficient to meet the demand; hard to get
Origin: Middle English scars ; from Norman French escars (for Old French eschars) ; from Vulgar Latin an unverified form escarpsus, for Classical Latin excerptus, past participle of excerpere, to pick out, select (see excerpt); hence, that which is picked out and therefore scarce
Webster's New World College Dictionary Copyright © 2010 by Wiley Publishing, Inc., Cleveland, Ohio. Used by arrangement with John Wiley & Sons, Inc.
---
scarce definition by American Heritage Dictionary
adjective
scarc·er
,
scarc·est
Insufficient to meet a demand or requirement; short in supply: Fresh vegetables were scarce during the drought.
Hard to find; absent or rare: Steel pennies are scarce now except in coin shops.
adverb
Barely or hardly; scarcely.
Origin: Middle English scars, from Old French scars, from Vulgar Latin *excarpsus, narrow, cramped, from past participle of *excarpere, to pluck out, alteration of Latin excerpere, to pick out; see excerpt.
Related Forms:
Word History:
The words
scarce
and
excerpt
illustrate how two words with a common ancestor can diverge from one another in form while passing from one language to another over the centuries. Both words can be traced back to the Latin word
excerpere
(past participle stem
excerpt-
), meaning "to pick out," "to pick out mentally," and "to select a passage for quotation." The path is clear and direct from
excerpt-
to our noun
excerpt
(first recorded before 1638) and verb (first recorded around 1536), a past participle usage already being recorded in the 15th century. A more tangled path leads to our word
scarce.
It is assumed that side by side with Latin
excerpere
existed the Vulgar Latin form
*excarpere. *Excarpsus,
an adjective formed with the past participle of
*excarpere
in Vulgar Latin, meant "narrow, cramped," and from this Vulgar Latin form came the Old French word
échars,
"insufficient, cramped," and "stingy." The Old French word, which existed in a variety of forms, including
scars
and the chiefly Old North French form
escarse,
was borrowed into Middle English as
scarse,
being first recorded in a manuscript written around 1300.
The American Heritage® Dictionary of the English Language, 4th edition Copyright © 2010 by Houghton Mifflin Harcourt Publishing Company. Published by Houghton Mifflin Harcourt Publishing Company. All rights reserved.
---
scarce - Phrases/Idioms
make oneself scarce
Informal
to go or stay away
make (oneself) scarce
Informal

To stay away; be absent or elusive.
To depart, especially quickly or furtively; abscond.