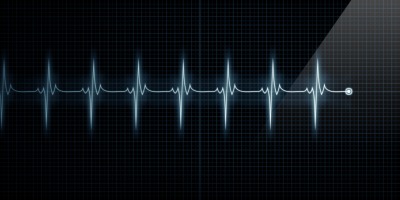 The beat of your heart is something that is frequent.
adjective
The definition of frequent is something that happens often or keeps happening.

An example of frequent is the heart beat in a living person.
---
frequent
Obs.

crowded; filled
occurring often; happening repeatedly at brief intervals
constant; habitual
Origin of frequent
Middle English from Old French from Classical Latin
frequens
(gen.
frequentis
), uncertain or unknown; perhaps akin to
farcire
, to stuff: see farce
to go to constantly; be at often: to frequent the theater
---
frequent
adjective
Occurring or appearing quite often or at close intervals: frequent errors of judgment.
Habitual or regular: a frequent visitor to our house.
transitive verb
fre·quent·ed, fre·quent·ing, fre·quents
To pay frequent visits to; be in or at often: frequent a restaurant.
Origin of frequent
Middle English
ample, profuse
from
Old French
from
Latin
frequēns
frequent-
crowded, numerous, frequent
Related Forms:
---
frequent

Adjective
(comparative more frequent or frequenter, superlative most frequent or frequentest)
Done or occurring often; common.

I take frequent breaks so I don't get too tired.
There are frequent trains to the beach available.
I am a frequent visitor to that city.

Occurring at short intervals.
Addicted to any course of conduct; inclined to indulge in any practice; habitual; persistent.
frequently asked question (FAQ)
Origin
From Old French frequent, from Latin frequens ("crowded, crammed, frequent, repeated, etc."), from Proto-Indo-European *bhrek ("to cram together").
Verb
(third-person singular simple present frequents, present participle frequenting, simple past and past participle frequented)
To visit often.

I used to frequent that restaurant.
Origin
From Old French frequenter, from Latin frequentare ("to fill, crowd, visit often, do or use often, etc."), from frequens ("frequent, crowded")
---