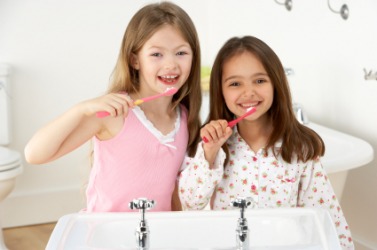 Brushing your teeth is something you do everyday.
adjective
The definition of everyday is daily or is something ordinary, regularly used or not fancy.

An example of something everyday is your morning routine.
An example of something everyday is a dish that isn't saved for special guests.
---
everyday
daily: one's everyday routine
suitable for ordinary days: everyday shoes
usual; common: an everyday occurrence
---
everyday
adjective
Appropriate for ordinary days or routine occasions: a suit for everyday wear.
Commonplace; ordinary: everyday worries.
noun
The ordinary or routine day or occasion: "It was not an isolated, violent episode. It had become part of the everyday" ( Sherry Turkle )
Related Forms:
---
everyday

Adverb
Common misspelling of every day.
Usage notes
When describing the frequency of an event, it is considered correct to separate the individual words: every hour, every day, every week, etc.
---