everybody

eve·ry·bod·y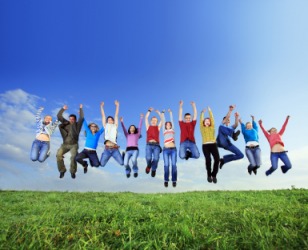 Everybody is jumping.
pronoun
Everybody is defined as every person.

An example of the use of everybody as a pronoun is in the following sentence: "Everybody from the class is going on the field trip today."
---
everybody
---
everybody
pron.
Every person; everyone.
---
everybody

Usage notes
Everybody takes a singular verb: Is everybody here?; Everybody has heard of it.
---