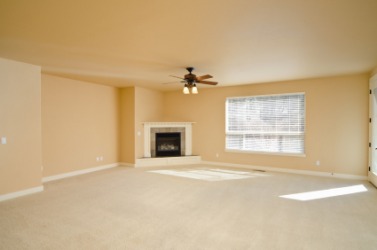 No one lives here.
pronoun
No one is defined as nobody.

An example of no one is how you would describe who is in an empty house.
---
no one
no person; not anyone; nobody
---
no one
---
no-one

Usage notes
No one has a higher degree of formality than nobody.
American users (COCA) use no one 60% more than they use nobody. UK users (BNC) use nobody 3 times more than they use no one. For the spoken BNC usage, mostly informal, nobody is used nearly 10 times more often than all spellings of no one.
American users (COCA) prefer the spelling no one to either noone or no-one by more than 500 to 1.
UK users (BNC) prefer no one to no-one 4 to 1 and no one to noone 50 to 1.
Pronoun
Alternative spelling of no one.
---