abundant

a·bun·dant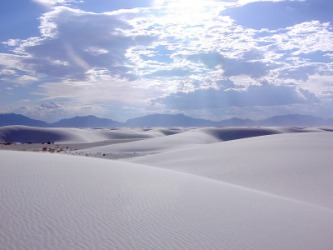 There is abundant sand on these hills.
adjective
The definition of abundant is something that there is plenty of or that exists in great amounts.

An example of abundant is sand at the beach or plants in a rain forest.
---
abundant
very plentiful; more than sufficient; ample
well-supplied; rich (in something): woods abundant in game
Origin of abundant
Middle English
aboundaunt
from Old French
abondaunt
from Classical Latin present participle of
abundare
: see abound
---
abundant
adjective
Occurring in abundance: abundant crops. See Synonyms at plentiful.
Having an abundance of something; abounding: a region abundant in wildlife.
Origin of abundant
Middle English
aboundant
from
Old French
abondant
from
Latin
abundāns
abundant-
present participle of
abundāre
to overflow
; see
abound
.
Related Forms:
---
abundant

Adjective
(comparative more abundant, superlative most abundant)
Fully sufficient; found in copious supply; in great quantity; overflowing. [First attested around 1350 to 1470.]
(mathematics) Being an abundant number, i.e. less than the sum of all of its divisors except itself. [First attested in the mid 16th century.]
Usage notes
(richly supplied): Normally followed by the word in or (obsolete) of.
---