noun
The definition of abundance is to have a large amount of something, or to have wealth.

An example of abundance would be having a huge crop of corn for the year.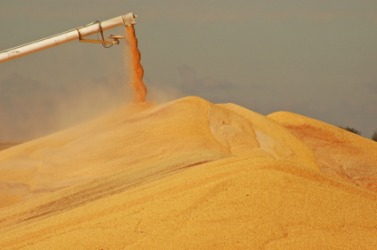 There is an abundance of corn here.
---
abundance
noun
a great supply; more than sufficient quantity
great plenty; wealth
Origin of abundance
Middle English
aboundaunce
; from Old French
abondaunce
; from Classical Latin
abundantia
; from present participle of
abundare
: see abound
---
abundance
noun
a. A great or plentiful amount: an abundance of rain.

b. The condition of being in rich supply: bananas growing in abundance.

a. Degree of plentifulness: "Species of low abundance are ignored in the calculation of predominance" (William M. Lewis).

b. Chemistry The amount of an isotope of an element that exists in nature, usually expressed as a percentage of the total amount of all isotopes of the element.

Affluence; prosperity: living in abundance.
---
abundance
---