noun
Lack is defined as you are in a position or state where you do not have something or where you do not have enough of something.

An example of lack is when you are barefoot and you want shoes.
verb
The definition of lack is to have an absence of something that should be there.

An example of lack is when you have no imagination.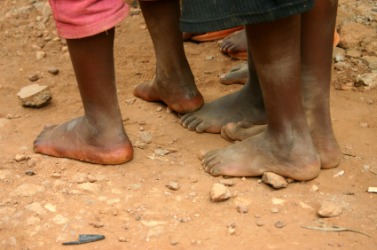 These poor children lack shoes.
---
lack definition by Webster's New World
noun
the fact or condition of not having enough; shortage; deficiency
the fact or condition of not having any; complete absence
the thing that is lacking or needed
Origin: early Middle English lac ; from or akin to Middle Low German and amp; Middle Dutch lak, lack: for Indo-European base see leak
intransitive verb
to be wanting or missing; show a deficiency

to be short: with in, for, or, now rarely, of
to be in need
Origin: ME lacen < MDu laken, to be wanting
transitive verb
to be deficient in or entirely without
to fall short by: lacking one ounce of being a pound

Obsolete

to need; require
Webster's New World College Dictionary Copyright © 2010 by Wiley Publishing, Inc., Cleveland, Ohio. Used by arrangement with John Wiley & Sons, Inc.
---
lack definition by American Heritage Dictionary
noun
Deficiency or absence: Lack of funding brought the project to a halt.
A particular deficiency or absence: Owing to a lack of supporters, the reforms did not succeed.
verb
lacked
,
lack·ing
,
lacks
verb
, transitive
To be without or in need of: lacked the strength to lift the box.
verb
, intransitive
To be missing or deficient: We suspected that he was lying, but proof was lacking.
To be in need of something: She does not lack for friends.
Origin: Middle English, perhaps from Middle Dutch lac, deficiency, fault.
Usage Note:
When
lack
is used intransitively, the present participle is generally followed by
in:
You will not be lacking in support from me.
Other forms of the intransitive verb are most often followed by
for:
In the terrible, beautiful age of my prime,/I lacked for sweet linen but never for time
(E.B. White).