surplus

sur·plus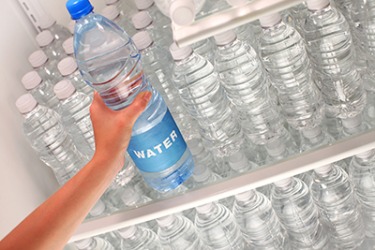 The family has a surplus of bottled water after stocking up for the hurricane heading their way.
adjective
The definition of surplus is something that is in excess of what you need.

An example of surplus goods are items you do not need and have no use for.
An example of surplus cash is money left over after you have paid all of your bills.
noun
Surplus is defined as an excess of something, or an amount remaining once the demand for the item has been met.

An example of a surplus is when there is still grain remaining after all grain orders have been filled for the year.
---
surplus
a quantity or amount over and above what is needed or used; something left over; excess

the excess of the assets of a business over its liabilities for a given period
the excess of the total accumulated assets of a business over its liabilities and capital stock outstanding
Origin of surplus
Middle English from Old French from
sur-,
above (see sur-) + Classical Latin
plus,
more (see plus)
forming a surplus; excess; extra
designating or of commodities (specif., certain excess farm products) bought, stored, distributed, etc. by the government under the Federal price-support program
---
surplus
adjective
Being more than or in excess of what is needed or required:
surplus grain.
See Synonyms at
superfluous
.
noun
An amount or quantity in excess of what is needed.
Accounting

a. Total assets minus the sum of all liabilities.

b. Excess of a corporation's net assets over the face value of its capital stock.

c. Excess of receipts over expenditures.
Origin of surplus
Middle English
an excess, surplus
from
Old French
an excess
from
Medieval Latin
superplūs
Latin
super-
super-
Latin
plūs
more
; see
pelə-
1
in Indo-European roots.
---
surplus

Noun
(plural surpluses or surplusses)
Specifically, an amount in the public treasury at any time greater than is required for the ordinary purposes of the government.
(law) The remainder of a fund appropriated for a particular purpose.
Adjective
(not comparable)
Being or constituting a surplus; more than sufficient; as, surplus revenues; surplus population; surplus words.
---