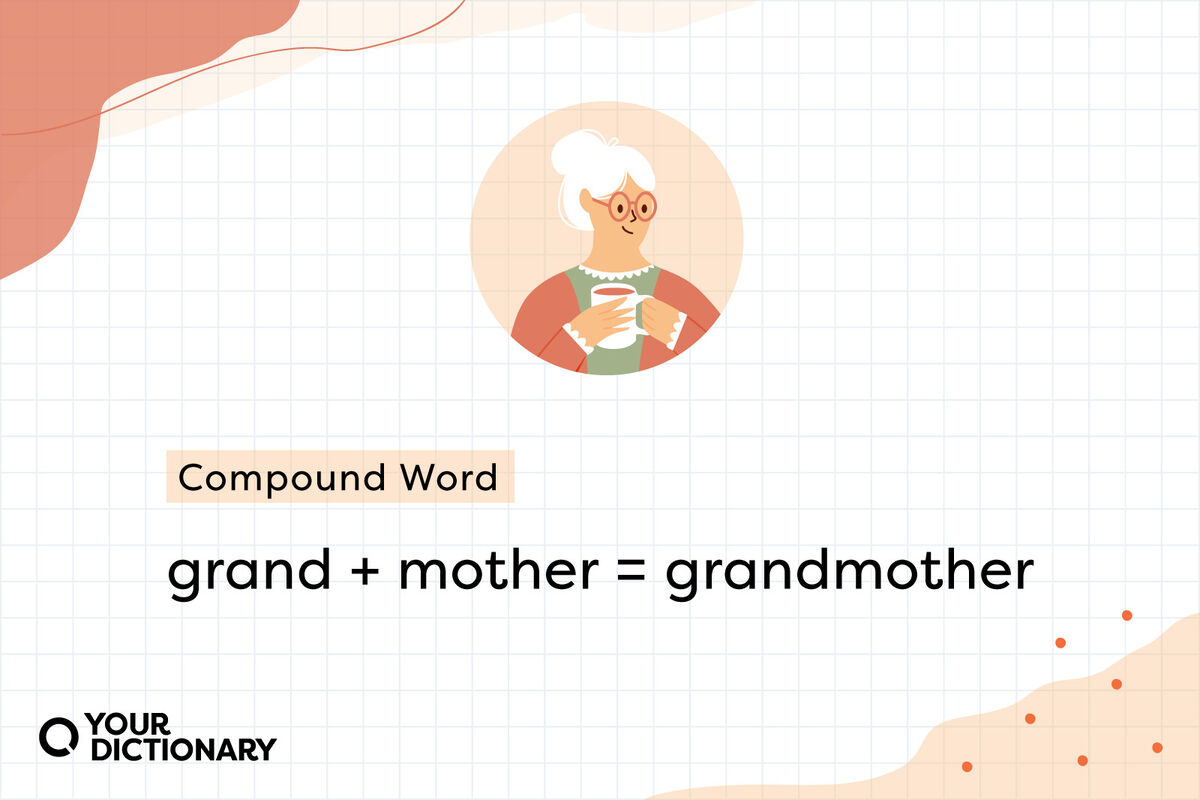 Compound words are an easy way to add interest to your writing. By combining two ideas in one word, you can quickly provide all the information needed. These examples of compounds will show you how it's done.
A compound word is formed when two words are combined to make a new word. It is one of the ways in which the English language is flexible and always changing, as compound words allow people to create new words as the need arises.
For example, you might use "in" and "side" to create the compound word "inside".
We should play inside today.
The words "carry" and "over" can make the compound word "carry over".
We can carry over that surplus into the next sprint.
As you can see, compound words can come in different varieties. Explore examples of each.
Examples of Compound Words
When it comes to compound words, there are three different types that are important: closed-form, open-form, and hyphenated. Dive into how each type of compound word is different.
Closed-Form Compound Word Examples
Closed compound words are formed when two fully independent, unique words are combined to create a new word. For example, you would combine "grand" and "mother" to create the closed-form word "grandmother". In a sentence, this would look like, "My grandmother is coming over." These are the most common types of compound words.
For example:
bullfrog
snowball
mailbox
grandmother
railroad
sometimes
inside
upstream
basketball
anybody
outside
cannot
skateboard
everything
schoolhouse
grasshopper
sunflower
moonlight
Open Compound Word Examples
Open compound words are formed when two words remain separate on the page but are used together to create a new idea with a specific meaning. For example, "attorney" and "general" are used to form the open compound word "attorney general". You could see this in the sentence, "The attorney general holds the power in legal matters." Other examples of open compounds include:
peanut butter
Boy Scouts
ice cream
real estate
high school
living room
sweet tooth
hot dog
grand jury
post office
full moon
half sister
cave in
Hyphenated Compound Word Examples
Hyphenated compound words are formed when two separate words are joined together by a hyphen. Examples of hyphenated compound words include:
two-fold
check-in
merry-go-round
father-in-law
seventy-two
long-term
up-to-date
mother-in-law
one-half
over-the-counter
Note that hyphenated compound words are most commonly used when the words being joined together are combined to form an adjective before a noun. For example:
forty-acre farm
full-time worker
on-campus housing
state-of-the-art features
family-run busines
However, these hyphenated compound words become open compounds when they are placed after the word they describe. For example:
The farm has forty acres.
The worker is full time.
The housing is all on campus for freshman
Its features are truly state of the art.
The business is still family run.
Compound Words in Sentences
Now that you learned about the different types of compound words, see if you can find the compound words in the sentences below.
My grandfather is coming home for the holidays.
I really want a peanut butter and jelly sandwich.
The real estate agent had to take a test to get her license.
She is a part-time teacher.
That is our full-time worker.
I'm so tired of looking for on-campus housing.
He was seventy-two years old.
Let's go play some basketball
Has anybody seen my binder?
If you have those down, try creating a few sentences using compound words that you create!
Compound the Reader's Interest
By adding compound words to your writing, you can make your ideas more interesting and descriptive for the reader. The addition of too many compounds can be messy, especially hyphenated compound words; so, be sure to use compound words wisely. Like any seasoning, they are best sprinkled throughout your writing instead of used in every line.
Now, that you have a grasp of compound words, you might want to dive into some compound sentence examples.