necessity

ne·ces·si·ty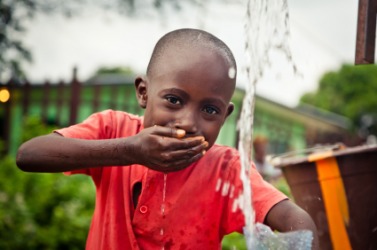 Water is a necessity for life.
noun
The definition of a necessity is something that is absolutely needed.

An example of a necessity is water for life.
---
necessity
noun
pl.
-·ties
the power of natural law that cannot be other than it is; natural causation; physical compulsion placed on man by nature; fate
anything that is inevitable, unavoidable, etc. as a result of natural law; that which is necessary in natural sequence

the compulsion or constraint of man-made circumstances, habit, custom, law, etc.; logical or moral conditions making certain actions inevitable or obligatory: faced by the necessity to earn a living
what is required by this social or legal compulsion

great or imperative need
something that cannot be done without; necessary thing: often used in pl.
the state or quality of being necessary

Now Rare

want; poverty
Origin of necessity
Middle English
necessite
from Old French
nécessité
from Classical Latin
necessitas
from
necesse
: see necessary
---
necessity
noun
pl.
ne·ces·si·ties
a. The condition or quality of being necessary.

b. Something necessary: The necessities of life include food, clothing, and shelter.

a. Something dictated by invariable physical laws.

b. The force exerted by circumstance.

The state or fact of being in need.
Pressing or urgent need, especially that arising from poverty.
Origin of necessity
Middle English
necessite
from
Old French
from
Latin
necessitās
from
necesse
necessary
; see
necessary
.
---
necessity

Noun
(plural necessities)
The quality or state of being necessary, unavoidable, or absolutely requisite.

2013 June 28, Joris Luyendijk, "Our banks are out of control", The Guardian Weekly, volume 189, number 3, page 21:"Š

Seeing the British establishment struggle with the financial sector is like watching an alcoholic [...].  Until 2008 there was denial over what finance had become. [...]  But the scandals kept coming, [...]. A broad section of the political class now recognises the need for change but remains unable to see the necessity of a fundamental overhaul.

I bought a new table out of necessity. My old one was ruined.

That which is necessary; a requisite; something indispensable.

A tent is a necessity if you plan on camping.

That which makes an act or an event unavoidable; irresistible force; overruling power; compulsion, physical or moral; fate; fatality.
The negation of freedom in voluntary action; the subjection of all phenomena, whether material or spiritual, to inevitable causation; necessitarianism.
(law) Greater utilitarian good; used in justification of a criminal act.

doctrine of necessity

(law, in the plural) Indispensable requirements (of life).
terms etymologically related to "necessity"
---
necessity - Legal Definition
n
A defense to a criminal charge or civil claim, that the party's actions were in response to a supervening state of emergency.
---