shelter

shel·ter
Your home is your shelter.
noun
The definition of a shelter is a structure that provides cover or protection.

An example of a shelter is a house.
verb
To shelter is defined as to provide protection or cover.

An example of to shelter is to give a homeless person a place to live.
---
shelter
something that covers or protects; protection, or place affording protection, as from the elements or danger
the state of being covered or protected; protection; refuge
any of various places for providing food and lodging on a temporary or emergency basis, as one for the homeless or one for stray pets
Origin of shelter
probably from Middle English
scheltroun
, earlier
scheltrum
from Old English
sceldtruma
, literally , shield troop, body of men protected by interlocked shields from
scield
(see shield) +
truma
, an array, troop; akin to
trum
, strong: (see trim)
to provide shelter or refuge for; protect
to find protection or refuge
---
shelter
noun
a. Something, especially a structure, that provides cover or protection, as from the weather: a shelter for hikers.

b. An institution providing temporary housing and sometimes counseling, as for the homeless, runaways, or victims of domestic violence.

c. An establishment that cares for unwanted or stray animals and tries to find owners for them.

The state of being covered or protected: The fox found shelter in a cave.
verb
shel·tered, shel·ter·ing, shel·ters
verb
transitive
To provide cover or protection for: trees that sheltered the cows; agents who sheltered the spies.
To invest (income) to protect it from taxation.
verb
intransitive
To take cover; find refuge: We sheltered under the store's awning during the storm.
Origin of shelter
Perhaps from
Middle English
sheltron
tight battle formation
from
Old English
scildtruma
scield
shield
; see
shield
.
truma
troop
; see
deru-
in Indo-European roots.
Related Forms:
---
shelter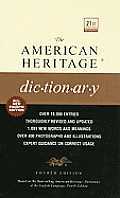 shelter
cover
retreat
refuge
asylum
sanctuary
These nouns refer to places affording protection, as from danger, or to the state of being protected.
Shelter
usually implies a covered or enclosed area that protects temporarily, as from injury or attack:
built a shelter out of pine and hemlock boughs.
Cover
suggests something that conceals:
traveled under cover of darkness.
Retreat
applies chiefly to a secluded place to which one retires for meditation, peace, or privacy:
a rural cabin that served as a weekend retreat.
Refuge
suggests a place of escape from pursuit or from difficulties that beset one:
"The great advantage of a hotel is that it's a refuge from home life"
(George Bernard Shaw).
Asylum
adds to
refuge
the idea of legal protection or of immunity from arrest:
"O! receive the fugitive and prepare in time an asylum for mankind"
(Thomas Paine).
Sanctuary
denotes a sacred or inviolable place of refuge:
political refugees finding sanctuary in a monastery.
---

---