hut
[

hut

]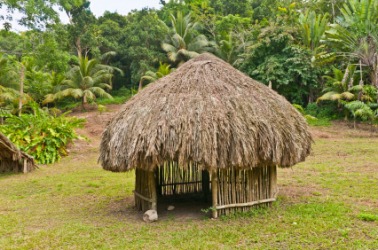 A thatched hut in the jungle.
noun
The definition of a hut is a simple or temporary shelter.

An example of a hut is an open home made from local grasses.
---
hut
---
hut
noun
A crude or makeshift dwelling or shelter; a shack.
A temporary structure for sheltering troops.
tr. & intr.v.
hut·ted
,
hut·ting
,
huts
To shelter or take shelter in a hut.
Origin of hut
French
hutte
,
of Germanic origin
; see
(s)keu-
in Indo-European roots.
---
hut
Verb
(third-person singular simple present huts, present participle hutting, simple past and past participle hutted)
(rare, archaic) to put into a hut

to hut troops in winter quarters

(rare, archaic, intransitive) to take shelter in a hut
Origin
From French hutte ("cottage"), from Middle High German hütte (> German Hütte cf. Danish hytte).
---