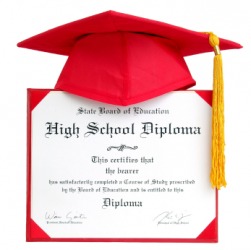 A high school diploma is necessary for admission to college.
adjective
The definition of necessary is being essential or required.

An example of necessary is a high school diploma or GED to obtain college admittance.
---
necessary
that cannot be dispensed with; essential; indispensable: the nutriments necessary to life
resulting from necessity; inevitable: a necessary result

that must be done; mandatory; not voluntary
not free to choose; compelled by circumstances: a necessary agent

inherent in the situation; undeniable; unavoidable from the premises

Archaic

rendering some essential and intimate service
Origin of necessary
Middle English from Classical Latin
necessarius
from
necesse
, unavoidable, necessary from
ne-
, not +
cedere
, to give way: see cede
noun
pl.
-·sar·ies
a necessary thing; thing essential to life, some purpose, etc.: often used in pl.

Dial.

a privy or toilet
[pl.]

Law

those things essential to maintaining a dependent or incompetent in comfort and well-being
---
necessary
adjective
Needed or required: a contract complete with the necessary signatures; conditions necessary to life. See Synonyms at indispensable.

a. Unavoidably determined by prior conditions or circumstances; inevitable: the necessary results of overindulgence.

b. Logically inevitable: a necessary conclusion.

Required by obligation, compulsion, or convention: made the necessary apologies.
noun
pl.
nec·es·sar·ies
Something indispensable.
Origin of necessary
Middle English
necessarie
from
Old French
necessaire
from
Latin
necessārius
from
necesse
; see
ked-
in Indo-European roots.
---
necessary

---