indispensable

in·dis·pens·a·ble
adjective
The definition of indispensable is essential or absolutely necessary.

When a part is needed to make a machine work, this is an example of when the part isindispensable.
---
indispensable
that cannot be dispensed with or neglected
that cannot be omitted; absolutely necessary or required
an indispensable person or thing
---
indispensable
adjective
Absolutely necessary; essential.
Obligatory; unavoidable: the routine but indispensable ceremonies of state.
noun
One that is indispensable.
Related Forms:
in′dis·pens′a·bil′i·ty in′dis·pens′a·ble·ness

noun
---
indispensable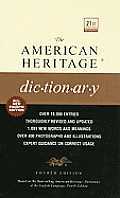 indispensable
essential
necessary
needful
requisite
These adjectives indicate a pressing need:
foods indispensable to good nutrition; funds essential to completing the project; necessary tools and materials; provided them with all things needful; lacking the requisite qualifications.
---

---