adjective
The definition of ne is "born as" and is used before the original name given to a man who has changed his name.

An example of né is what would be listed before Cornelius Chase in a listing for actor Chevy Chase.
noun
Ne is the symbol for the chemical substance neon.

An example of Ne is how a laser scientist would abbreviate the word neon in a research paper.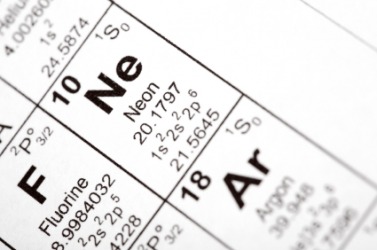 Ne is the symbol for neon.
---
ne
Naval Engineer
Nebraska
New England
northeast
northeastern
or ne
adjective
born: used before the original name of a man who has changed his name, assumed a pseudonym, etc.: George Orwell né Eric Blair
Origin of né
French past participle of
naître
, to be born: see nee
---
ne
abbreviation
Bible
Nehemiah
abbreviation
Nebraska
New England

a. northeast

b. northeastern
---
ne
Adverb
(not comparable)
1512, Robert Copland, The History of Helyas:

And whan the good quene herde these pyteous tydynges lytel lacked that the ne dyed for sorowe / wherfore all lamentably the began to complayne her sayenge.

1812, Lord Byron, "Childe Harold's Pilgrimage", Canto I, 2:

Whilom in Albion's isle there dwelt a youth, / Who ne in virtue's ways did take delight [...].
Conjunction
1798, Samuel Coleridge, "The Rime of the Ancient Mariner", ll. 443-6:

The pang, the curse, with which they died, / Had never pass'd away; / I could not draw my een from theirs / Ne turn them up to pray.
---
ne - Computer Definition
An elemental, or fundamental, unit of a network, such as a transmitter, amplifier, repeater, multiplexer, switch, router, copper or fiber optic transmission link, microwave antenna, or receiver. See also network.
In network management, a manageable device. See also network management.
---
---
ne
Variant of né
or ne
adjective
born: used before the original name of a man who has changed his name, assumed a pseudonym, etc.: George Orwell né Eric Blair
Origin of né
French past participle of
naître
, to be born: see nee