poverty

pov·er·ty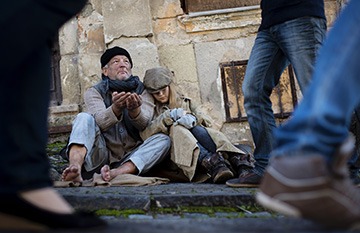 People living in poverty do not have enough money for basic necessities such as food and shelter.
noun
Poverty is the state of being poor, having little money or being in need of a specific quality.

An example of poverty is the state a person is in when he is homeless and has no money or assets.
---
poverty
the condition or quality of being poor; indigence; need
deficiency in necessary properties or desirable qualities, or in a specific quality, etc.; inadequacy: poverty of the soil, poverty of imagination
smallness in amount; scarcity; paucity
Origin of poverty
Middle English
poverte
from Old French
povreté
from Classical Latin
paupertas
from
pauper
, poor
---
poverty
noun
The state of being poor; lack of the means of providing material needs or comforts.
Deficiency in amount; scantiness: "the poverty of feeling that reduced her soul" ( Scott Turow )
Unproductiveness; infertility: the poverty of the soil.
Renunciation made by a member of a religious order of the right to own property.
Origin of poverty
Middle English
poverte
from
Old French
from
Latin
paupertās
from
pauper
poor
; see
pau-
1
in Indo-European roots.
---
poverty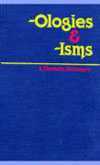 beggarism
1.
Rare.
the state of beggarhood.
2.
behavior characteristic of a beggar.
pauperism
the state or condition of utter poverty. Also called
pauperage
.
peniaphobia
an abnormal fear of poverty.
penury
extreme poverty or destitution. —
penurious,

adj.
Poplarism
British.
1.
a policy in local governments of providing relief for the poor, often excessive in amount.
2.
any similar policy of government spending that leads to higher taxes. —
Poplarist,

n.
ptochocracy
a form of rule by beggars or the poor.
ptochology
the scientific study of pauperism, unemployment, etc.
slumism
the development and growth of slums or substandard dwelling conditions in urban areas.
---
poverty

Noun
(usually uncountable, plural poverties)
The quality or state of being poor or indigent; want or scarcity of means of subsistence; indigence; need.
Any deficiency of elements or resources that are needed or desired, or that constitute richness; as, poverty of soil; poverty of the blood; poverty of ideas.
---