satisfaction

sat·is·fac·tion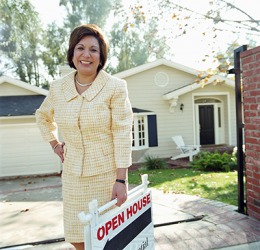 As a realtor, Mariana gets tremendous satisfaction helping families purchase their dream home.
noun
Satisfaction is getting what you wanted or desired or the payment of a debt.

An example of satisfaction is feeling content after you get a good job and get married.
An example of satisfaction is when you repay your credit card bill in full.
---
satisfaction
a satisfying or being satisfied
something that satisfies; specif.,

anything that brings gratification, pleasure, or contentment
settlement of debt; discharge of obligation
reparation for injury or insult

Theol.

atonement for sin
Origin of satisfaction
Middle English
satisfaccioun
from Old French
satisfaction
from Classical Latin
satisfactio
give satisfaction
to satisfy
to accept a challenge to duel
---
satisfaction
noun
a. The fulfillment or gratification of a desire, need, or appetite: wanted more space and found satisfaction in a new apartment.

b. Pleasure or contentment derived from such gratification: took satisfaction in being vindicated.

c. An instance of being satisfied or a source of gratification: "Cultivate some artistic talent, for you will find it the most durable of satisfactions" ( Randolph Bourne )

Assurance beyond doubt or question; complete conviction: You must prove your case to the satisfaction of the court.

a. Compensation for injury or loss; reparation.

b. The opportunity to avenge a wrong; vindication.
Origin of satisfaction
Middle English
from
Old French
from
Latin
satisfactiō
satisfactiōn-
amends
from
satisfactus
past participle of
satisfacere
to satisfy
; see
satisfy
.
---
satisfaction

Noun
(plural satisfactions)
Origin
From Latin satisfactio.
---
satisfaction - Legal Definition
n
A giving of something in order to release oneself from, or to satisfy, some outstanding obligation, be it legal or moral. Satisfaction requires the giving of one thing for another and should be distinguished from performance, which requires only the promising to give something. Also, payment in full, done to fulfill a contractual obligation or debt.
---