discontent

dis·con·tent

noun
Discontent is defined as a feeling of not being satisfied or a desire for something else.

An example of discontent is the reason a protestor decides to speak out on an issue.
---
discontent
discontented
Origin of discontent
Middle English
lack of contentment; dissatisfaction; restless desire for something more or different
a person who is discontented, esp. with social or political norms or conditions: often used in pl.
---
discontent
noun
a. Absence of contentment; dissatisfaction.

b. A restless longing for better circumstances.

One who is discontented.
adjective
Discontented.
transitive verb
dis·con·tent·ed, dis·con·tent·ing, dis·con·tents
To make discontented.
Related Forms:
---
discontent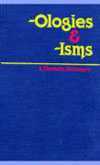 gravamen
a grievance, especially one that is the cause of a legal action.
paramania
an abnormal pleasure in complaints.
---
discontent

Verb
(third-person singular simple present discontents, present participle discontenting, simple past and past participle discontented)
To deprive of contentment; to make uneasy; to dissatisfy.
Adjective
(comparative more discontent, superlative most discontent)
Not content; discontented; dissatisfied.
---