insubordinate

in·sub·or·di·nate
adjective
The definition of insubordinate is someone who is not submissive to authority or that is not following orders.

When you talk back to your boss and refuse to do what he has asked you to, this is an example of when you are insubordinate.
---
insubordinate
not submitting to authority; intractable, insolent, disobedient, etc.
Origin of insubordinate
in- + subordinate
---
insubordinate
adjective
Not submissive to authority: has a history of insubordinate behavior.
Related Forms:
in′sub·or′di·nate·ly

adverb
in′sub·or′di·na′tion

noun
---
insubordinate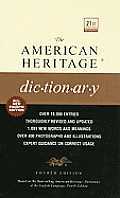 insubordinate
rebellious
mutinous
factious
seditious
These adjectives mean in opposition to and usually in defiance of established authority.
Insubordinate
implies failure or refusal to recognize or submit to the authority of a superior:
was fired for being insubordinate.
Rebellious
implies open defiance of authority or resistance to control:
rebellious students demonstrating on campus.
Mutinous
pertains to revolt against constituted authority, especially that of a naval or military command:
mutinous sailors defying the captain.
Factious
implies divisiveness, dissension, or disunity within a group or an organization:
"The army has been embroiled in a standoff battle against a

[hornets']

nest of factious groups"
(Time).
Seditious
applies mainly to the treasonous stirring up of resistance against a government:
rebels distributing seditious pamphlets.
---

---