recalcitrant

re·cal·ci·trant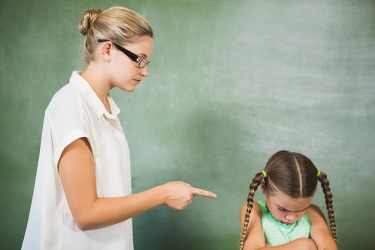 The young teacher tried very hard to properly handle the recalcitrant student.
adjective
The definition of recalcitrant is having behavior that is difficult to deal with and being uncooperative with authority.

An example of recalcitrant is a student who constantly defies the teacher in class.
---
recalcitrant
refusing to obey authority, custom, regulation, etc.; stubbornly defiant
hard to handle or deal with
Origin of recalcitrant
Classical Latin
recalcitrans,
present participle of
recalcitrare,
to kick back (in LL, to disobey) from
re-,
back +
calcitrare,
to kick from
calx,
heel: see calcar
---
recalcitrant
adjective
Stubbornly resistant to or defiant of authority or guidance. See Synonyms at obstinate.
Difficult to manage or deal with: a recalcitrant problem.
Resistant to chemical decomposition; decomposing extremely slowly.
noun
A recalcitrant person.
Origin of recalcitrant
Late Latin
recalcitrāns
recalcitrant-
present participle of
recalcitrāre
to be disobedient
from
Latin
to deny access
re-
re-
calcitrāre
to kick
(
from
calx
calc-
heel
)
Related Forms:
re·cal′ci·trance re·cal′ci·tran·cy

noun
---
recalcitrant

Noun
(plural recalcitrants)
A person who is recalcitrant.
Origin
From Latin recalcitrāns, recalcitrantis, present participle of recalcitrō, recalcitrāre ("be disobedient").
---