adjective
The definition of docile is defined as a passive person or thing.

An example of docile is a Guinea pig.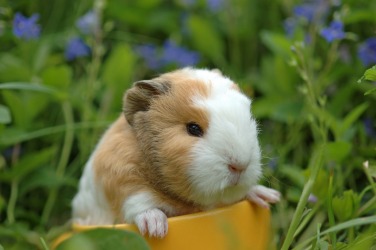 Guinea pigs are thought to be docile.
---
docile definition by Webster's New World
adjective
Now Rare

easy to teach; teachable
easy to manage or discipline; submissive
Origin: French ; from Classical Latin docilis, easily taught ; from docere, to teach: see decent
---
docile definition by American Heritage Dictionary
adjective
Ready and willing to be taught; teachable.
Yielding to supervision, direction, or management; tractable.
Origin: Latin docilis, from docēre, to teach; see dek- in Indo-European roots.
Related Forms: