obstinate

ob·sti·nate
adjective
The definition of obstinate is extremely stubborn and determined to have your own way.

An example of obstinate is a person who drives during a severe hurricane despite major warnings not to do so.
---
obstinate
unreasonably determined to have one's own way; not yielding to reason or plea; stubborn; dogged; mulish
resisting remedy or treatment: an obstinate fever
not easily subdued, ended, etc.
Origin of obstinate
Middle English from Classical Latin
obstinatus,
past participle of
obstinare,
to resolve on from
obstare,
to stand against, oppose from
ob-
(see ob-) +
stare,
to stand
---
obstinate
adjective
a. Stubbornly adhering to an attitude, opinion, or course of action; obdurate.

b. Characterized by such adherence: an obstinate refusal.

Difficult to manage, control, or treat: an obstinate problem; an obstinate headache.
Origin of obstinate
Middle English
obstinat
from
Latin
obstinātus
past participle of
obstināre
to persist
; see
stā-
in Indo-European roots.
Related Forms:
---
obstinate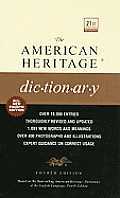 obstinate
stubborn
headstrong
stiff-necked
bullheaded
pigheaded
mulish
dogged
pertinacious
These adjectives mean tenaciously unwilling to yield.
Obstinate
implies unreasonable rigidity:
"Mr. Quincy labored hard with the governor to obtain his assent, but he was obstinate"
(Benjamin Franklin).
Stubborn
pertains to innate, often perverse resoluteness or unyieldingness:
"She was very stubborn when her mind was made up"
(Samuel Butler). One who is
headstrong
is stubbornly, often recklessly willful:
The headstrong teenager ignored school policy.
Stiff-necked
implies stubbornness combined with arrogance or aloofness:
The stiff-necked customer irked the cashier.
Bullheaded
suggests foolish or irrational obstinacy, and
pigheaded,
stupid obstinacy:
Don't be bullheaded; see a doctor.
"It's a pity pious folks are so apt to be pigheaded"
(Harriet Beecher Stowe).
Mulish
implies the obstinacy and intractability associated with a mule:
"Obstinate is no word for it, for she is mulish"
(Ouida).
Dogged
emphasizes stubborn perseverance:
dogged persistence;
"two warring ideals in one dark body, whose dogged strength alone keeps it from being torn asunder"
(W.E.B. Du Bois).
Pertinacious
stresses a tenacity of purpose, opinion, or course of action that is sometimes viewed as vexatious:
The tax bill's vocal and pertinacious critics led to its defeat.
---

---