rife

rife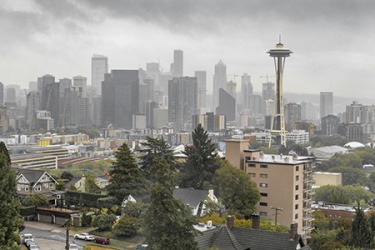 People might think that Seattle is rife with rain because of its frequent gloomy skies, but in actuality the rainfall is quite average.
adjective
The definition of rife is something that happens often or is widespread.

An example of rife is rain in Seattle.
---
rife
frequently or commonly occurring; widespread: malicious gossip was rife

abundant
abounding: an interpretation rife with error
Origin of rife
Middle English
rif
from Old English
ryfe,
akin to Middle Dutch
rijf,
abundant, Old Norse
rifr,
desired from Indo-European an unverified form
reip-
from base an unverified form
rei-
: see reap
---
rife
adjective
rif·er, rif·est
In widespread existence, practice, or use; increasingly prevalent.
Abundant or numerous.
Origin of rife
Middle English
from
Old English
réfe
---