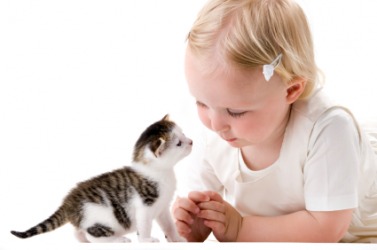 This child and kitten are alive.
adjective
The definition of alive is having life or existing.

A kitten, a child and a fish are each an example of something that is alive.
---
alive
having life; living
in existence, operation, etc.; unextinguished: to keep old memories alive
lively; alert
Origin of alive
Middle English
alyfe, on live
from Old English
on l?fe; on,
in +
l?fe
, dative of
l?f
, life
alive to
fully aware of; perceiving: alive to the risks involved
alive with
teeming with; full of (living or moving things): a garden alive with bees
---
alive
adjective
Having life; living. See Synonyms at living.
In existence or operation; active: keep your hopes alive.
Full of living or moving things; abounding: a pool alive with trout.
Full of activity or animation; lively: a face alive with mischief.
Sports In play; live: a foul called when the ball is alive.
Origin of alive
Middle English
a-
in a specified state
; see
a-
2
.
live
life
(
from
Old English
līf
; see
life
. )
Related Forms:
---
alive

Adjective
(comparative more alive, superlative most alive)
Having life, in opposition to dead; living; being in a state in which the organs perform their functions; as, an animal or a plant which is alive.
In a state of action; in force or operation; unextinguished; unexpired; existent

to keep the fire alive; to keep the affections alive.

Exhibiting the activity and motion of many living beings; swarming; thronged.

The Boyne, for a quarter of a mile, was alive with muskets and green boughs. -- Thomas Babington Macaulay.

Having susceptibility; easily impressed; having lively feelings, as opposed to apathy; sensitive.

Tremblingly alive to nature's laws. -- William Falconer.

As intensifier, of all living.

Northumberland was the proudest man alive. --Edward Hyde Clarendon.
Usage notes
As intensifier, used colloquially "man alive!", "sakes alive!".
Alive always follows the noun which it qualifies.
Origin
From Old English on live, on līfe ("in life"); līfe, dative of līf ("life")
---