crude

crude
adjective
The definition of crude is something rudimentary, undefined or undeveloped, or behavior that is impolite and improper.

An example of something that would be described as crude is your first, rough attempt to build something that didn't turn out very well.
An example of something that would be described as crude is burping on purpose in public and not saying "excuse me."
---
crude
adjective
crud′er

,

crud′est
in a raw or natural condition, before being prepared for use; not refined or processed
lacking finish, grace, tact, or taste; uncultured: crude remark
not carefully made or done; rough: crude woodwork
stark and bare; undisguised or unadorned: crude reality

Archaic

not ripe; immature

Statistics

untreated as by analysis, differentiation into groups, etc.
Origin of crude
Middle English from Classical Latin
crudus
, bleeding, raw, rough from Indo-European base an unverified form
kreu-
, congealed (blood) from source raw, Classical Greek
kryos
, frost and
kreas
, flesh, Classical Latin
crusta, cruor
, Middle Irish
cru
, blood
an unrefined or unprocessed substance; specif., crude petroleum
---
crude
adjective
crud·er, crud·est
Being in an unrefined or natural state: crude cotton.
Lacking tact or taste; blunt or offensive: a crude, mannerless oaf; a crude remark.
Lacking in sophistication or subtlety; simplistic: had only a crude notion of how a computer works.
Not carefully or skillfully made; rough: a quick, crude sketch.
Undisguised or unadorned; plain: must face the crude truth.
Statistics In an unanalyzed form; not adjusted to allow for related circumstances or data.
Archaic Unripe or immature.
noun
A substance, especially petroleum, in its unrefined state.
Origin of crude
Middle English
from
Latin
crūdus
; see
kreuə-
in Indo-European roots.
Related Forms:
cru′di·ty crude′ness

noun
---
crude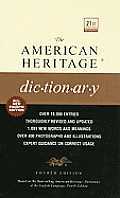 ---

Adjective
(comparative cruder, superlative crudest)
Being in a natural state.

crude oil

Characterized by simplicity, especially something not carefully or expertly made.

a crude shelter

Lacking concealing elements.

a crude truth

Lacking tact or taste.

a crude remark

(statistics) Being in an unanalyzed form.

crude data
Noun
(plural crudes)
Any substance in its natural state.
Crude oil.
Origin
From Middle English crude, from Latin crūdus ("raw, bloody, uncooked, undigested, crude"), from Proto-Indo-European *krewa- ("raw meat, fresh blood"). Cognate with Old English hrēaw ("raw, uncooked"). More at raw.
---