polished

pol·ished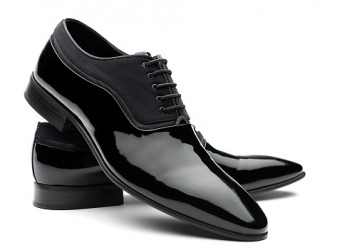 A pair of black shoes polished to high shine.
adjective
The definition of polished is shiny, refined or without errors.

An example of polished is a pair of black shoes that shine.
An example of polished is a diplomat with exceptional manners.
An example of polished is a dance routine that can be done without any mistakes.
---
polished
made smooth and shiny, as by rubbing
having a naturally smooth and shiny surface

elegant; refined
without error or flaw; finished: a polished performance
---
polished
adjective
a. Made shiny and smooth by rubbing or chemical action.

b. Naturally shiny and smooth.

Having the husk or outer layers removed. Used of grains of rice.

a. Refined or sophisticated: polished manners.

b. Having no imperfections or errors; well-executed; flawless: gave a polished presentation to the board.
---
polished

Adjective
(comparative more polished, superlative most polished)
Verb
Simple past tense and past participle of polish.
---