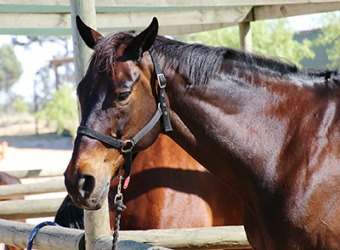 The horse's beautiful chestnut colored coat shone in the sun.
verb
Shone is the past tense of shine and is defined as something reflected light, a surface was polished or someone stood out because of excellence.

An example of shone is what a flashlight did.
The shining done to the chrome on an antique car is an example of shone.
When a candidate for a political office won a debate, that is an example of shone.
---
shone
---
shone
verb
A past tense and a past participle of
shine
---
shone

Verb
Simple past tense and past participle of shine.
---