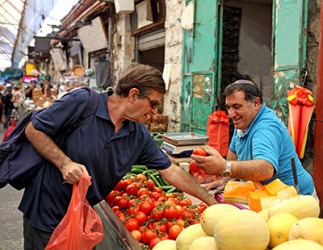 The shopper greeted the produce vendor by saying, "Sholom".
interjection
Sholom, an alternative spelling of shalom, is defined as a Hebrew word of greeting or good-bye that means "peace."

When you see someone at the temple and you wish to greet them and also wish them peace, this is an example of when you would say "sholom."
---
sholom
---