rudimentary

ru·di·men·ta·ry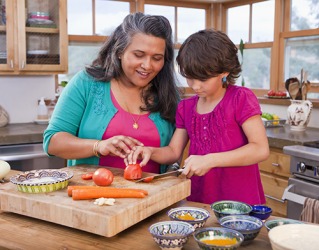 Learning how to us a knife correctly is one of the rudimentary skills of cooking.
adjective
The definition of rudimentary is basic skills, the early stages of development or basic fundamental concepts of education.

An example of rudimentary skills are basic reading, writing and math skills.
An example of rudimentary is a simple organism such as a single celled organism that has not evolved into a complex plant or animal.
---
rudimentary
of, or having the nature of, a rudiment or rudiments; specif.,
elementary
incompletely or imperfectly developed
vestigial
---
rudimentary
adjective
Of or relating to basic facts or principles; elementary: I have only a rudimentary knowledge of Greek.
Being in an early stage of development or having a simple form: traveled upriver in a rudimentary boat.
Biology Imperfectly or incompletely developed: a mutant mouse with rudimentary claws.
Related Forms:
ru′di·men·tar′i·ly

adverb
ru′di·men′ta·ri·ness

noun
---
rudimentary

Adjective
of or relating to one or more rudiments

I have only a rudimentary grasp of chemistry.
---